HP open sources WebOS TouchPad tablet GUI
Luna system manager code posted
HP has released the first part of WebOS Community Edition (WOCE), the latest incarnation of the one-time Palm operating system.
Aimed at owners of the HP TouchPad tablet, WOCE's first release is based around Luna, the WebOS System Manager and GUI. According to HP, it's availability allows coders to get right into the WebOS user experience.
"Developers can now modify the card view, launcher, notifications, Just Type and more," it said.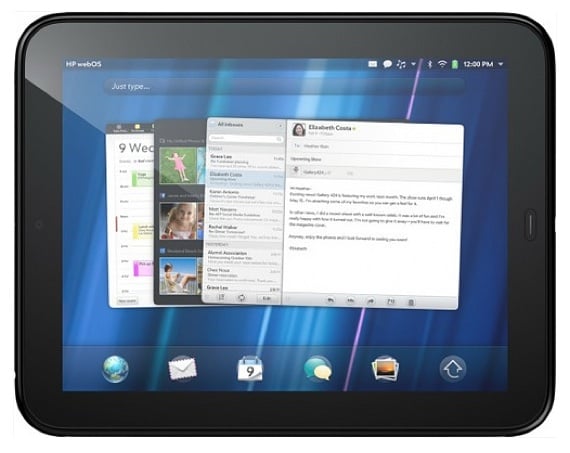 WebOS' Luna GUI: now yours to tweak
Past WebOS open source releases have provided only the code for many of the operating system's underlying components.
WOCE is geared toward ensuring the longer term viability of the TouchPad. WebOS fans hoping for broader hardware support will have to wait until September when HP is set to release what it calls "Open WebOS", a generic version of the OS designed to be more readily portable to other devices.
More to the point, it will feature open source replacements for all the existing WebOS components for which HP can't release the code because it doesn't own it.
You can download WOCE at the Palm site. ®
COMMENTS
Better than burying it under the patio
Like Palm did with BeOS, at least something could come of it, even if its only the inevitable OpenWebOS community fork.
Jettisoned
Ah yes WebOS a great platform that could've tackled Android head on if HP had used their loaves, but instead they tossed it to the wayside, so they would still be nice and cosy with Microsoft.
I stopped using my Touchpad just two weeks ago - I just got fed up of the pauses in mail app that caused me to delete multiple emails instead of one etc.
Shame really, as I really wanted WebOS and the TouchPad to be a market leader rather than a has been :(
I tried CyanogenMod 7 and 9 on it, and while it seemed to run OK there were still bugs that I experienced, mainly around wifi.
Again shame, as this could have given the tablet a new lease of life.
Re: Okay
Neil7: "WiFi that randomly craps out"
This was long ago solved by switching between TKIP/AES, depending on your router's chipset/platform.
Neil7: "web pages that randomly won't load for no obvious reason," See above - it was the WiFi issue... good morning, you're quite a bit late to the party, aren't you?
Neil7: "Flash playback that can't sustain smooth playback even with a dual-core Qualcomm SoC (and that's when Flash works at all, at other times requiring a reboot to get it going again), sound that distorts at random times and requires a reboot to fix."
Flash WORKS, right out of the box, you don't even need the usual Preware w/ Uberkernel - we often use one of our TouchPad to play Youtube videos for our 4-y old princess because it works a LOT better than our Android-based tablet. Same thing true for her occasional Flash games online.
Neil7: "Quite honestly, webOS delivers the worst web experience of any mobile device I've used in the last 3 years."
Quite honestly you clearly somehow managed to miss Android 1.5, Android 1.6, Android 2.1, 2.3, 4.0... or iPhone 2-3-3G-3GS and their utter crap 400MHz-600MHz single core ARM CPUs? Should I mention Windows Phone 7 for the first 18 months of existence?
Seriously, you have clearly no idea what you're talking about.
Neil7: : "The system is riddled with crippling bugs and was never ready for prime time. Read the post-mortem article on The Verge and you have more of a clue why it's so shit."
Ahh I SEE NOW! So as a matter of fact you DO NOT EVEN HAVE IT, NEVER HAD IT, you are just parroting some sh!t article from somewhat, right? :)
Well at least it saves your dignity - you are not utterly and hopelessly clueless about the topic, you're just a mouthpiece, repeating some crap you read somewhere. :)
Re: Okay
My Pre 3 does none of those things. I have an Android phone which I don't use, because the Pre 3 is better.
Sorry.