Nokia details 808 Pureview release
41Mp camera-phone Blighty bound
Nokia has said the 808 Pureview - its Symbian-running smartphone with a stupendous 41Mp snapper - will hit shop shelves in the UK later this week.
The Finnish firm confirmed the 808 will roll out on 30 June, with an unlocked, Sim-free launch price just shy of the £500 mark.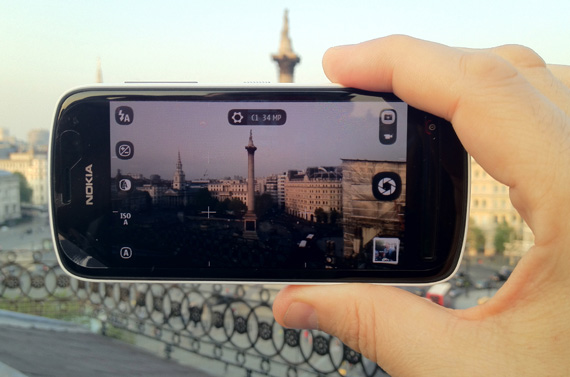 While the 808 boasts a 1.3GHz processor, a 4in, 360 x 640 display and 16GB of internal storage, the obvious selling point is its 41Mp sensor with Carl Zeiss optics and 1080p HD video recording.
This is a phone for those with a passion in photography. Get snapping.
If you'd like to experience Nokia's Pureview tech, but don't fancy jumping on the Symbian OS, the company did confirm it would bring Pureview to its Lumia range of Windows Phones too, Howard Forums reports. There's no timeframe for when that will happen, though. ®
COMMENTS
Re: Oooer
Don't worry, I hear the RBS off-shored their software support to India without any problems.
Oooer
I was going to get this when it was first announced but since then I'm skeptical about bugs being fixed since Nokia handed over all Symbian development to Accenture, who then off-shored it to India and China. What to do??? I've no interest in WP.
What to do???
How about wait until it's launched, reviewed, and tested before deciding to buy one or not.
Re: Erm yes it is
@Jason: Good luck with Trading Standards. The 808 does have a 41MP sensor - the fact not all of those 41MP pixels are used to construct a photograph is irrelevant in terms of Trading Standards as the description IS entirely accurate.
Re: Erm yes it is
If you want it to be. OTOH you can sacrifice those pixels for better noise and dynamic range characteristics. I'd expect a 5MP file from this snapper to produce a decent A3 ballpark print though.