Alan Turing 100: Visionary, war winner ... game maker?
When he appears to reappear in a machine his legacy will be complete
Rise of the machines
The last of these was IBM's Deep Blue, which in May 1997 beat chess-world champion Gary Kasparov in a series of tournament matches.
Computers might be getting better at beating us, as Deep Blue proved, but are they are a long way from becoming indistinguishable from humans.
IBM explains how the importance of Deep Blue was not to replace Kasparov here. According IBM:
Behind the contest … was important computer science, pushing forward the ability of computers to handle the kinds of complex calculations needed to help discover new medical drugs; do the broad financial modeling needed to identify trends and do risk analysis; handle large database searches; and perform massive calculations needed in many fields of science.
In 1950, Turing already reckoned that by the end of the 1990s there would be enough storage capacity for the Turing Test to be run and to flummox its human opponents. Turing said:
I believe that in about fifty years' time it will be possible to program computers, with a storage capacity of about 109, to make them play the imitation game so well that an average interrogator will not have more than 70 per cent chance of making the right identification after five minutes of questioning ... I believe that at the end of the century the use of words and general educated opinion will have altered so much that one will be able to speak of machines thinking without expecting to be contradicted.
Sadly, or luckily depending on your view, that day hasn't arrived. Turing placed too much faith in the power of storage over other elements – including processing, CPU speed, memory, interface and many other factors which are today still emerging from the computing crucible. And with the researchers at moneybags brain trusts like IBM more interested in building servers equipped to better crunch data, it seems that day is a long way off.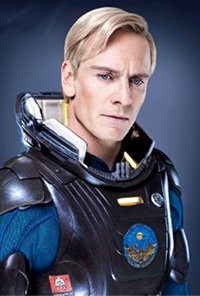 David-8: AI has a way to go
If the gold standard of passing the Turing Test is Weyland Industries' David-8 from Prometheus, we're way off. The best we have is Apple's Siri and Honda's Asimo.
AI intelligence test
It's written that Turing first executed his chess program using his brain because the computer hadn't yet been built that was capable of executing the program. This was a time when the first digital electric computers were room-sized one-offs – machines like Colossus, which Turing had consulted on, as well as ENIAC, used by the US Army Ordnance Department to calculate the trajectory of artillery shells. Computing didn't get "personal" until the Mac, designed in the mid-1970s.
In reality, we haven't moved that much further forward.
As Turing is remembered this weekend, we can celebrate his achievements for delivering the modern digital computer as we know it. We can only speculate, though, at what might have been. Turing's interest in thinking computers came just as the conceptualised systems were beginning to be built. Sadly, these systems also came as Turing took his life so tragically early. ®
Sponsored: Minds Mastering Machines - Call for papers now open