Samsung M2 Portable 3.0

I'm not going to even bother beating around the bush with the M2, this is the best USB 3.0 portable hard drive currently on the market. It's the fastest, best value and near-as-dammit the smallest, with only the WD My Passport Essential SE beating it by around 1mm in width - like it matters? More to the point though, is the three-year warranty that comes with this drive.
Crystal DiskMark showed this HDD reading at an impressive 112MB/s and writing at 106MB/s. I am also very fond of Samsung's no-gimmicks approach – there's no bloatware or additional licenced software to fill the drive or rack up the price. Currently, only the 1TB model is available, but expect more capacities soon.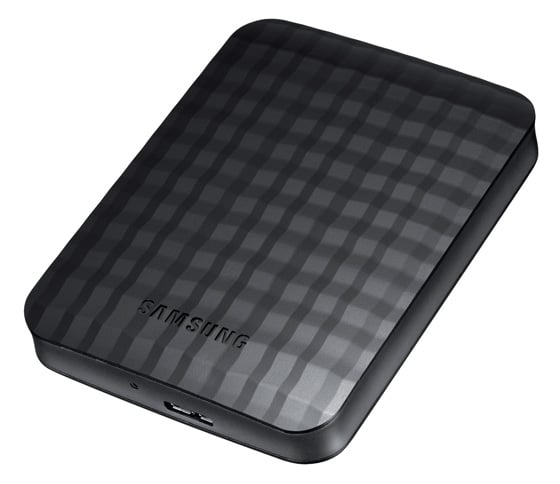 Seagate FreeAgent GoFlex Ultra-Portable


It may not be the slimmest drive in this round-up but when you stop to consider that you can hold 1.5TB of storage in your hand it puts things into perspective. Go back only a couple of years and 1.5TB in a single drive for internal use was wishful thinking, let alone something you could have in a portable drive.
The FreeAgent GoFlex Ultra-Portable can be set up with optional adapter cables so it can connect to FireWire 800 and eSata ports, as well as the bundled USB 3.0 link.
Seagate includes Memeo Instant backup for Windows and the ever-useful Paragon NTFS driver for Mac users to allow the interchange of files between a Mac and a PC.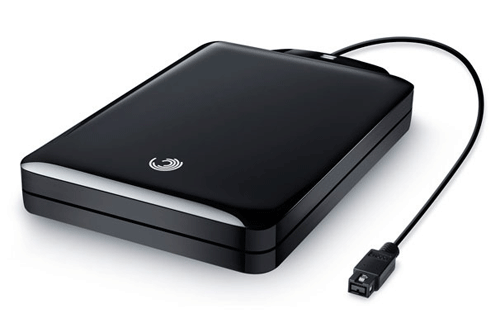 Reg Rating 70%
Price£68 (500GB), £107 (750GB), £110 (1TB), £154 (1.5TB)
More info Seagate
Verbatim Store'n'Go Executive

Another sleek external drive, Verbatim's Executive is the latest member of the company's Store'n'Go range and features 256-bit AES hardware encryption for improved data security.
The top of the drive has a button for various pre-set functions: starting auto backup or synchronisation, enabling the AES 256-bit encryption or even opening your favourite web site.
There is also power-saving Green Button software on the drive. 
For backups, it comes with Nero BackitUp, plus Nero Burn Essentials and Nero RescueAgent, a damaged-file recovery utility.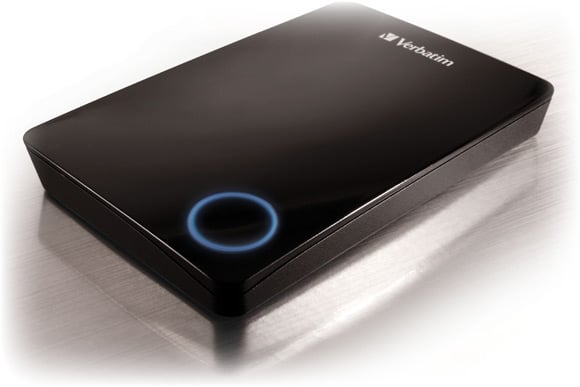 Reg Rating 85%
Price£87 (500GB), £102 (750GB), £128 (1TB)
More info Verbatim
Western Digital MyPassport Essential SE 1TB

The first thing that strikes you when looking at WD's MyPassport Essential SE drive is just how compact the thing is. Even the 1TB version measures just 110 x 83 x 18mm.
It may not be the fastest drive around, but it is very competitively priced and it comes with a two-year warranty.
The software bundled with the drive comprises WD's Quick Format, which does what it says on the tin and is quite frankly not really necessary, and SmartWare, a backup and drive management tool that also includes 256-bit data encryption to protect your data.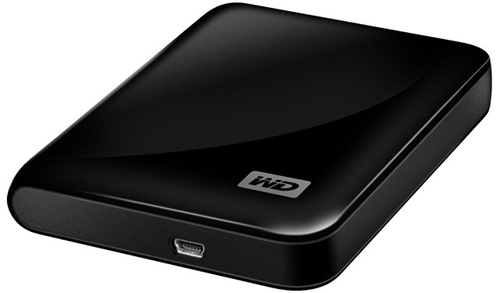 Choose Smarter: Ten… USB 3.0 External Hard Drives
COMMENTS
Rugged
I've got a couple of the older generation Lacie Rugged orange drives and they are good. The robust enclosure just gives a bit of peace of mind if you have to lug around backups offsite everyday.
I just wish someone out there would make an enclosure like that (but perhaps even better) so you could fit your own drive. I'd be tempted to stick an SSD in one for added shock proofery, though SSDs aren't exactly renowned for their data reliability just yet.
What I'd also like to see is someone create an mSATA enclosure to fit these types of SSD... http://regmedia.co.uk/2010/11/08/blade_1.jpg
120GB+ of rapid shock-proof storage in something smaller than a 2.5" enclosure would be excellent.
Re: Rugged
I echo Mr T's sentiments. Never have Passports lasted for very long and the most trivial shock seems to kill them.
Re: nice, but not what I'm after...
RAID 5? 15TB? Eeek!
but there are 2TB drives on the market
like Western Digital My Passport 2 TB USB 3.0 Portable Hard Drive WDBY8L0020BBKNESN ($199 on eBay, $190.86 at Amazon). Why didn't you include it in the review? Of course Samsung M2 (and S2 BTW) is very good drive, but you won't see 1.5TB and 2TB drives from Samsung in the nearest future IMO.
nice, but not what I'm after...
Hey, El Reg...
I currently have a RAID5 14TB rack-mounted fileserver I built myself (I tinker - my wife gave me a full-size 19" computer rack for one of my birthdays) which is about to reach the end of its life. I don't feel the need to build yet another one, so how about reviews of rack-mounted fileservers?