Samsung SSD830 240GB

Samsung first reminded everybody it knew a little something about producing SSDs with the 430 series. Yet it really made an impression in the performance market with its next release, the SSD830 series. 
Samsung's SSD830 series is unique amongst this group of drives as it's the only one in the line-up that doesn't feature a SandForce or Marvell controller but instead uses one of Samsung's own designs.
After all, if you're the largest memory chip maker on the planet, you don't need to waste money getting some other company to design you a controller. In fact, all the internals of the drive; controller, cache and 20nm MLC NAND are Samsung products. With the best read speed of the SATA drives on test, you can be certain that Samsung will be tuning up its SSDs even more going forward, it's not a bad price either.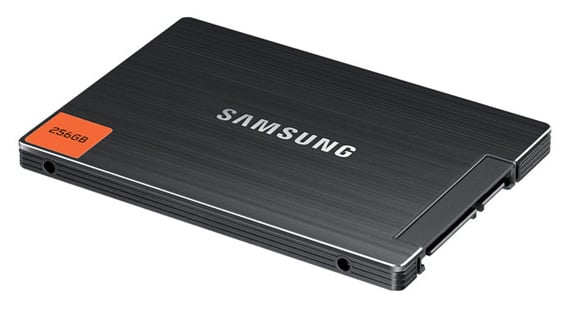 Reg Rating 80%
Price £220
More info Samsung
COMMENTS
£220?!?!?!?!!?!?!
I just bought one of those Samsungs for £150 delivered. Which seems like a ridiculous bargain to me.
It's a really lovely little object, kind of wish I could just have it out on the desk rather than stuck away in the tower...