Lollipop Chainsaw
Cheerleader gets chopper out
Feminists beware
Even so, such admittedly suggestive sexism has to be taken in context, and while some websites are, as is their right, already getting all hot under the collar on the subject, the game's very existence is intended to riff on stereotyping and established genres and, ultimately, to poke fun.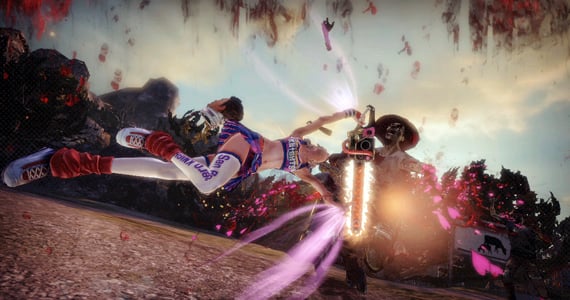 Diving miss crazy
Suda51's failure to pitch Juliet as delicately as, for instance, Joss Whedon, handled his interpretation of Buffy means he's left himself open for criticism. Even so, lest we forget that Lollipop Chainsaw is kitsch escapism within an zombie-filled anime world which, unless you're a fan of Japanese animation, doesn't translate so well to Western tastes, so perhaps we can forgive him that.
Each of us will have to make his or her own mind up regarding taste, but assuming you're good with it, you might be wondering how directing our nubile protagonist against hordes of undead actually plays.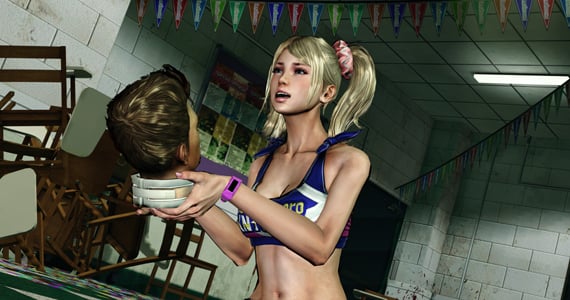 Fancy some head?
Much has been borrowed from No More Heroes' formula of throwing your way wave-upon-wave of bad guy fodder to slice apart, before ridiculously over-the-top boss characters (who generally take the shape of punks and metal heads) make an appearance.
Juliet can unleash numerous easily activated combos as she looks to stun enemies with pom-pom attacks and administer high and low chainsaw swipes to cleave any extremities the hapless undead might be exposing.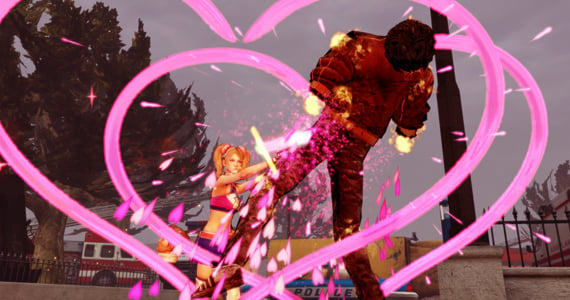 Heart shaped shocks
There are, of course, various upgrades to unlock too, from variations of your chainsaw – including a Zombie Blaster assault cannon – which you'll receive as gifts, to extra combos which can be bought across various stores with the coins you collect.
Sponsored: Minds Mastering Machines - Call for papers now open