Sony taps bug peepers to kill gloss-screen glare
Fly's Eyes Wagner inspired?
Love the colour reproduction of glossy screens but hate their reflectivity? Sony may have the solution: a film capable of ensuring the former yet massively reducing the latter.
Presented at this month's SID conference - an international gathering of screen specialists - the Sony tech, developed by its chemicals division, takes its inspiration from the eyes of the common moth: it sports a regular array of concave and convex lenses.
The upshot: light from the LCD or other panel beneath the film is guided straight to the eye, but light from external sources is channelled away from the viewer.
Side-by-side snaps of panels sporting the new film and others that lack it show a clear improvement, but even with two glossy films it's not hard to fine a spot good for one panel and bad for the other.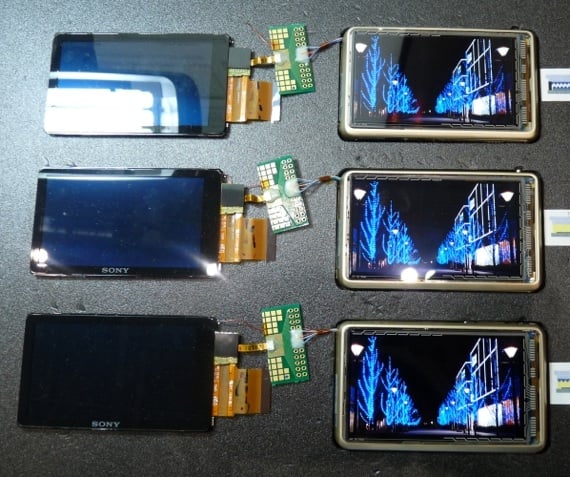 Source: Nikkei Tech-on
But reports from folk who saw the Sony film demonstrated suggest that, yes, it makes a big difference to the reflectivity of external light without reducing the amount of light emitted by the display itself.
Sony's technology isn't unique - today we review a Philips TV that has a moth-eye filter of its own. The Philips version requires very careful cleaning - to the extent that the company supplies a special cleaning cloth with the set.
It's not known whether the Sony system has a similar limitation, but since Sony is suggesting its tech has a role in touchscreen smartphones - gadgets that will be fingered much, much more than a TV panel should be - it would seem not. ®
COMMENTS
How sweet would it be if this film was applied to Plasma televisions? Unbeatable black levels, lovely natural colours and the elimination of the biggest problem with plasmas - glare from the screen glass!
It's a shame Sony have dropped Plasmas in favour of LCD's. I would buy a plasma coated with this in a heartbeat!!
Cool as der cucumber, Johnny
Who doesn't enjoy a 2000AD reference on a Thursday morning?
Film?
Do they mean something that becomes part of the glass, added via CVD or something similar? Or do they mean film, as in plasticy coating that solves the reflection problem but brings back the potential for scratches that was a big annoyance in the early 2000s until phone makers got wise and started using glass instead of polycarbonate for the screen?
Moth eye technology was invented by PA Consulting in 1985
:http://www.paconsulting.com/technology-and-innovation/over-50-years-of-technology-and-innovation/
An add-on!
Panasonic could license this....
Better yet: they could sell it as a film, to be applied on older televisions...
Hey, I can dream, can't I?