Samsung to probe Galaxy S III blaze claim
Hot product got too hot?
Samsung has confirmed it will investigate claims that its Galaxy S III Android smartphone may be susceptible to overheating, causing damage to the case and the devices within.
The Korean giant said it was alerted to the potential problem by online reports and pictures of a heat-damaged S III. It is attempting to get hold of the device in question for a detailed examination.
The pictures show burn damage near the S III's micro USB port, well away from the handset's battery.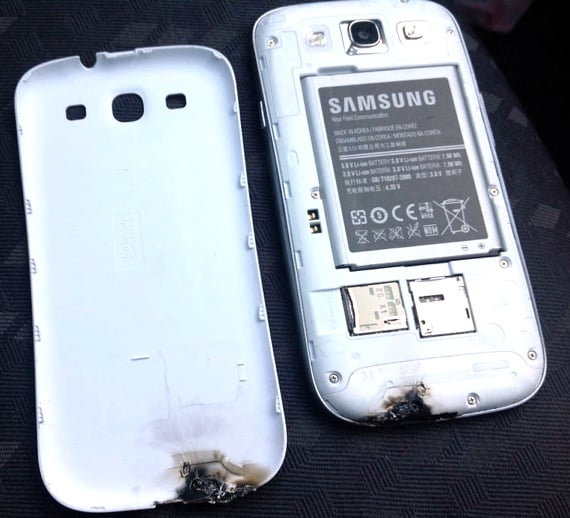 "Samsung is aware of this issue and will begin investigating as soon as we receive the specific product in question," it said in a statement.
"Once the investigation is complete, we will be able to provide further details on the situation." ®
COMMENTS
Re: This joke is getting old
Yip, just like the ideas they claim patents on
Woot
I must vociferously show my allegiance to the product I chose and start bashing a product I don't own, about an issue that doesn't affect me, and probably won't affect anyone I know as a way of bolstering my own self integrity, self preservation and vindicate the decisions that I have made, that are so obviously more correct than those who have not made the same product decisions that I have.
There, so it's clear. And I will definitely read 5 pages of ad-hoc ramble when it appears here as that sounds like a very good use of my time.
Re: Assuming it was charging at the time
> according to the owner, it wasn't.
Rule 1 of support: never trust the user.
Thought it was well know
That Galaxies started with a Big Bang
Re: Assuming it was charging at the time
"according to the owner, it wasn't."
and the owners never lie?