Choose Smarter: Ten… Class 10 SDHC Cards
Sharp cards
Product Round-up Until the day when broadband is truly fast and all devices have wireless internet access as well as sync'n'store services such as Dropbox or Google Drive, memory cards will remain the most convenient general-purpose, pocketable storage medium.
They help everyone to move documents, photos, music and videos around safely and simply. But which to choose?
Here are ten high-speed options.
Fujifilm SDHC Class 10

As you might except from a company that produces a wide range of digital cameras, Fujiflim also offers a variety of storage cards to stick in them, including 4GB, 8GB, 16GB and 32GB versions of its Class 10 SDHC card.
Fujifilm says these cards are ideal for capturing full HD 1080p video and quotes a transfer speed of up to 23MBps. However, there is no indication on the packaging or anywhere else as to whether that is the read speed, the write speed or both.
The company backs the cards with a ten-year warranty.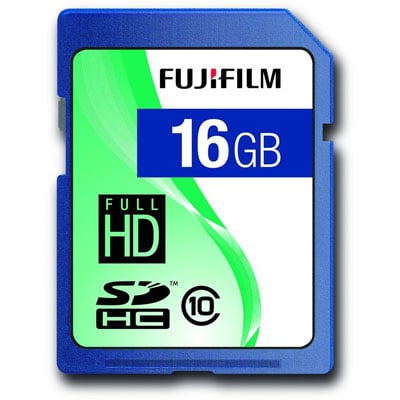 Reg Rating 75%

Price £8 (4GB), £11 (8GB), £19 (16GB), £40 (32GB)
More info Fujifilm
Kingston UltimateX 100x

Kingston has two SDHC Class 10 ranges: the standard card pitched at consumers, with a 10MBps transfer rate and capacities of 4GB to 32GB; and the card reviewed here, which is part of the Class 10 100x range aimed at the enthusiast. It comes in capacities of 8GB, 16GB and 32GB.
The 100x speed increase bumps the write figure up from the standard Class 10 speed of 10MBps (aka 66x) up to 15MBps, and Kingston quotes a read performance figure of 20MBps.
The card comes with a lifetime warranty and free technical support.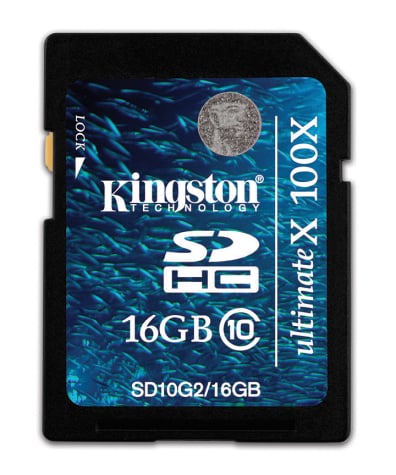 Reg Rating 85%

Price £11 (8GB), £14 (16GB), £28 (32GB)
More info Kingston
COMMENTS
Eh?
Normally reviews include real-life experiences and opinions.
All you've done here is list the manufacturers' speed ratings and taken them as 100% true.
Meh.
D800...
Like to see how these class10 cards cope with a 16 shot burst of RAW files from the Nikon D800's 36mp CCD! Something tells me there would be a backwash with the camera buffering for some considerable time.
UDMA and U1 are the way to go!
Likely some of these will be too slow on write for full HD in pro camcorders so check write specs with care imho