Brits spent £334 each year on games
Moving to mobile
The average British gamer spent £334 on their hobby last year, it has been calculated.
An email survey conducted over a three-day period by games retail site ShopTo asked over 9000 people about their gaming habits.
The response was that, on average, each punter picked up 16 titles during 2011, with the majority of respondents owning four gaming devices.
Over 80 per cent of those surveyed owned two consoles, as well as a PC and a smartphone. It was the latter, however, that has pushed these figures up so high, apparently.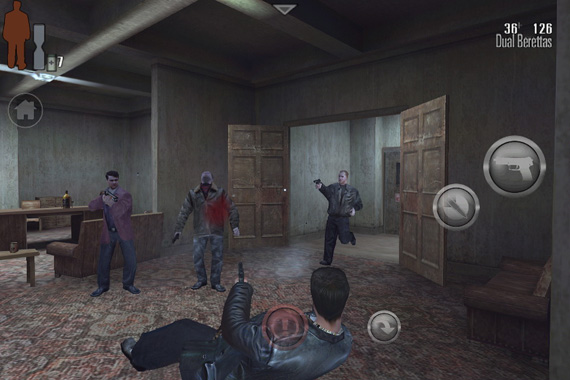 Mobile games are getting more and more advanced
Some 35 per cent of gamers spent more time playing smartphone games than console offerings. ShopTo reckons this has been most damaging to Nintendo, as 65 per cent of participants own a Wii and yet just four per cent of them bought a game for it in the last 12 months.
"The fact is, consumers have more gaming devices than ever before, with thousands of games being published every week and this, coupled with the lack of new hardware from Sony or Microsoft, is seeing consumers move to mobile devices as their platform of choice," said ShopTo CEO Igor Cipolletta.
"We believe this trend will reverse when the next generation of consoles are released, beginning with the Wii U this Christmas," he added. ®
COMMENTS
Sloppy headline
No... "Brits DO NOT spent £334 each year on games"
Yes... "Brit GAMERS spent £334 each year on games"
Very sloppy, bit like doing a survey of drunks under Westminster Bridge and headlining survey "Brits drink 50 pints of metal polish each year".
</grumpy old pedant mode off>
Re: Consoles: Don't get it.
"I don't understand why people, especially techies, would buy a console when, for the same money, you can have a similarly-performing PC"
Erm. Because you can't.
Re: Fixed it for ya PC gaming
How kind of you to give people permission to own a PS3 under certain circumstances, very generous of you.
Re: 16 games?
"Where do people find the time to play that many games"
.... at this time of year its called "study leave" (the time when GCSE students are told to stay at home and "revise" rather than coming into school)
Re: Consoles: Don't get it.
Simple.
A console just gets on with it. You don't need constant game updates (my PS3 switches on at 3AM downloads and installs any game patches every night), you don't need DirectX or driver updates (i'm guessing that's in the firmware, which gets catered for in the same way as above).
Can't speak for other consoles, but my PS3, it's ideal for ALL types of gaming. Quick-gratification, many games are digital now, you don't even need to stick a disk in, it's on the big screen, it's totally silent, it's trivial to switch to iPlayer, DVD or Blu-Ray or streaming at any time. Controllers are wireless.
it's a seamless all-in-one under the telly box, there are no hardware updates required every year to keep pace.
My trusty launch 60GB PS3 cost me £382 (RRP - 10% staff discount), and it's given me 5+ years of incredible gaming and features. That's £75 a year. It's still bang upto date with the latest standards iN AV (latest Blu-Ray, HDMI and 3D specs), and is a great media streamer.
Considering Xbox360 owners pay £50 a year alone to play online, my £75 is looking like an incredible bargain.