Former Acer CEO Lanci trousered £27m after PC-mountain cockup
We just wanted issue settled quickly, says Wang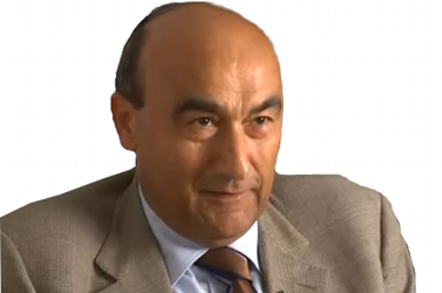 Acer's former CEO pocketed a tidy pay-off worth NT$1.28bn (£27.2m) after exiting the Taiwanese PC giant last year, the vendor has revealed.
Lanci left the firm in March 2011 following a boardroom bust-up over the future direction of the company and carried the can over a calamitous inventory cock-up that forced Acer to write down $150m of ageing stock.
The gold-sealed severance package was confirmed in the Chinese language version of the 2011 Annual Report.
Speaking to The Channel, a spokesperson for Acer in Taiwan HQ confirmed there was no printing error in the filing with the Taiwanese Stock Exchange and that Lanci had indeed walked off tens of millions of pounds richer.
The company declined to comment further but according to reports in the Far East, the size of the pay-off has prompted Acer to set up a compensation committee.
It employed consultants Towers Watson to help draft remuneration guidelines in line with global benchmarking practices.
At the AGM last week, CEO JT Wang conceded the severance pay was "indeed high but that was because that our board of directors hoped to settle the issue quickly by that time to avoid further turbulence in the company."
According to sources, Lanci wanted to continue with the stack 'em high sell 'em cheap mantra at Acer at a time when consumers were falling out of love with low-cost notebooks in favour of tablets or keeping cash in their pockets.
But Acer did not react to the market slowdown from Q3 2010 for another three quarters and found itself with homeless stock. The problems caused Acer to post losses for 2011.
A massive EMEA restructure then saw a number of Acer execs and directors leave the company as it tried to boost sales of higher margin devices and closely scrutinised forecasting and its supply chain.
Wang said: "We have learned a lot of lessons from this issue, so we have been improving our management systems, wage systems and auditing systems to prevent such a situation happening again".
Acer is suing Lanci, now EMEA president at Lenovo, for breach of contract after he joined its Chinese rival. If successful, his former employer might be able to recoup a few wheelbarrows of cash from the pay-off. ®
Sponsored: Minds Mastering Machines - Call for papers now open