Ten... pieces of tat for Apple fanboys
Obsessive, or what?
Product round-up Apple fans are known to take their obsession to extremes. While that often means queuing outside the Apple store for days ahead of a new product release, some push the boat out further with accessories, clothes, and even tattoos.
Because telling someone you have an iPhone is never enough.
Now that Apple fans have a place to meet and set up iDates, the obsessive Jobsian - or should that be Cook Teasers, these days? - no longer has to worry about putting off the other gender, either.
So here's ten Apple-related goodies that you might be fan enough to stick on your wish list, should a black turtleneck be far too insubstantial.
Bedding
For some people, snuggling with an iPhone at night isn't enough to satisfy the Apple cravings and it's hardly a salubrious practice, either. Therefore covering beds with an iPhone duvet set could be the healthy alternative needed. There isn't much information about this three-piece kit from China, but it does appear made for single beds only. Is there much point in releasing something bigger?

Clothing
The obvious way to show support for the Cupertino campus is to don one of those super lame T-shirts stained with a cheesy iLine of some kind. However, Apple clothing never used to be so predictably naff. Check out Apple's own fashion collection from 1986. OK, so it would probably have made most stylists gag back then, but retro is in now, don't ya know? I'd wear one of those awesome hoodies any day.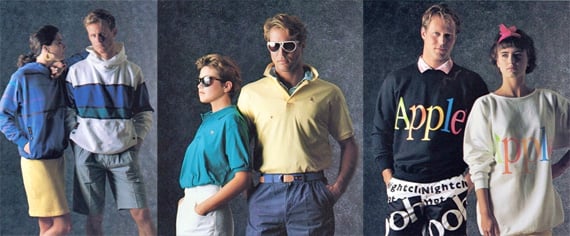 Cufflinks
iPhone users are rarely subtle with their fanboi-ism, so clever manufacturers add something to make their accessories stand out more than the norm. With a pulsating LED run by built-in battery, these 'iCufflinks' mimic the power button on a Mac computer. If you wanted to turn on the ladies, though, there are probably better methods.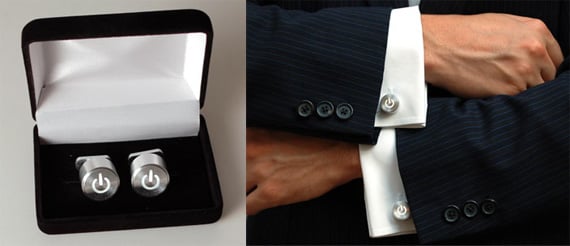 Earrings
One such idea could be to buy a woman jewellery. I'm not sure that a pair of these earrings, made from iPhone home key, would do the trick, though. Still, if you have indeed picked up a fellow fanboi from Cupidtino, such a gift might really push her buttons.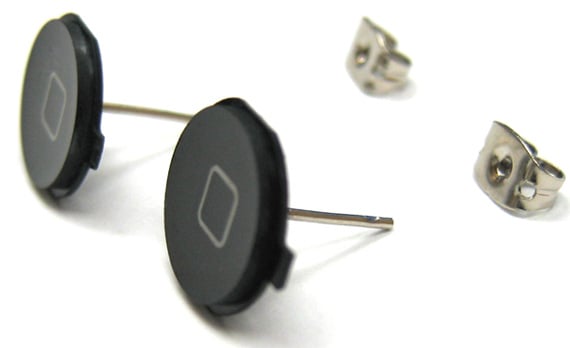 COMMENTS
Marketing clothes to fanbois
Easy. You launch the black T-shirt. They all buy it. Then you launch the white one. They all buy it. Then you launch v2 (the one that works, because it has a hole for your head) in black. They all buy it. Then you launch v2 in white. They all buy it. Then you launch v3 (slighly more rounded neck opening) in black. They all buy it, Then you launch v3 in white. They all buy it. Shiny black. Shiny white. Any goddam tiny change you want - the mugs will queue for hours to be amongst the first ten thousand to have one.
Meanwhile you patent the T-shirt and sue Marks and Spencer.
Just don't try sticking those magnets on a Samsung fridge. Not unless you like the prospect of being dragged into court by Apple's lawyers for copying their 'look and feel'.
Re: cufflinks
You could just buy the Dell Cufflinks. They are exactly the same but cost less. :P
The power-button cufflinks are not apple-specific. This is the universal symbol for a power-button !
Unless of course Apple thinks they invented either power or buttons !
Woz's specs
Specs? That should be iGlasses, no?