Snap happy
While most Android phones at this price make do with a 5MP camera, Sony gives you an 8MP snapper. As with the Xperia S, you get an Exmor R sensor for better-than-you-expect low light photography and the capacity to record video at up to 1080p. On the whole, I'd rate the Xperia S camera as pretty darned good.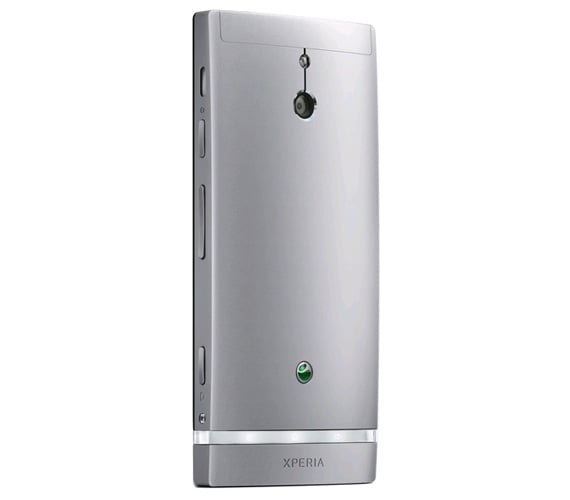 The camera leaves little to complain about
The front-facing VGA camera on the other hand can't match the 1.3MP unit fitted to the Galaxy S Advance but it's still more than good enough for making Skype video calls or videoing yourself picking your nose.
Despite the rather puny 1305mAh rating the battery proved no worse than average, getting me through between 24 and 36 hours depending on how hard I ran it. That said, you'll get more from the batteries in both the Galaxy S Advance and especially the HTC One V.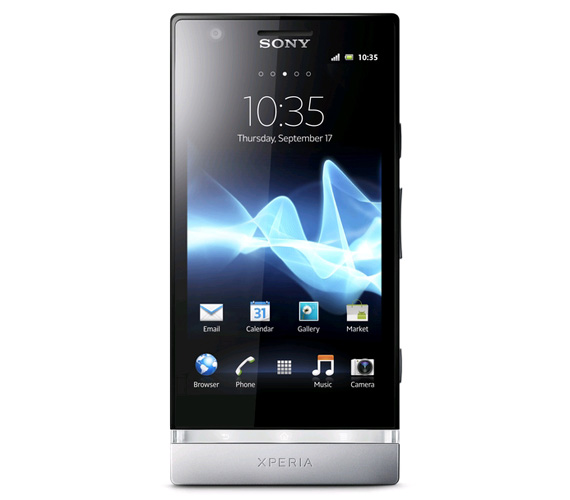 Advance warning: the Xperia P stakes its claim on the middle ground
Verdict
Forget the flash über-phones, it's in the Android mid-range where the real action is because, like the Samsung Galaxy S Advance, the Xperia P is affordable and all the phone most people will ever need. The screen is bright and crisp, it has a decent camera and a distinctive design. With the same chipset, there's little difference in performance between the Xperia and the Galaxy Advance so it comes down to this: do you want a better camera and a certain ICS upgrade or a microSD card slot? ®
Thanks to Clove for the loan of the review handset.
More Smartphone Reviews

Samsung
Galaxy S III
Sony Xperia
S NXT
Samsung
Galaxy S Advance
Nokia
Lumia 900
Apple
iPhone 4S

Sony Xperia P mid-range Android
Impressive mid-range Android handset with a decent camera and the promise of an ICS upgrade this summer.
COMMENTS
Burnt by PLAY
Sorry Sony, I'm a long time fanboi but my 'xperience' with the PLAY has put my off ever buying another Xperia. Poor build quality (the volume button fell off in my pocket); unacceptably small internal memory (I think the 'Low on Space' icon is burned in to my screen); the Xperia PC Suite is useless (connecting the phone wirelessly is next to impossible, using Media Go to transfer music for some reason takes hours when performing the same transfer with the phone connected as storage only takes minutes; the software interferes with my Bluetooth mouse - even when the phone isn't connected, to name a few of the problems); and the final straw is the about turn on ICS. I can't believe I can't upgrade the OS on a phone that only came out towards the end of last year.
Style over substance.
Re: 85%? Bit generous a bit methinks!
You've fallen into the fandroid trap thinking each version of android is a new OS. It's not. Anyway, iOS only had it's 4th major upgrade last year. Keep up!
The Play hardware is perfectly capable of running ICS, I'm running AOKP 4.0.4 right now with no problems. It's not capable of running Sony's broken ICS build however. It really is a Sony programming cockup, not the hardware.
The gaming issues are even more annoying. ICS itself broke a lot of high profile games from Gameloft and EA mainly. Gamelofts bug has been traced and eventually games will be updated for ICS.
The joypad problems would also have been fixed, by game authors if Sony couldn't manage something. Most games I own actually work. Except there's no product to fix them for now. Sony killed ICS on Play and with it any need to support ICS on Play. They killed the Play itself.
Re: Promised upgrade
"Have you ever owned a Sony android device,"
Yes, actually. I have a Sony Ericsson Ray, and it is perfectly functional despite running 'ancient' Android 2.3. There is an ICS update available for it (as SE promised), but I honestly see not need to upgrade at this point.
Re: Tempted - why have a smartphone
Okay, just a quick list of the stuff I use on a daily/weekly basis;
Endomondo - I do a lot of race-walking and Endomondo tracks all my training and logs performance data
Music - I DON'T have a separate music player so this is it with a 16GB memory card and senheisser headphones
Radio - It is also my Radio AND I listen to podcasts
eMail - I hardly go near my home PC for email now. We are restricted at work as to what we can access so my smartphone gives me access to personal email
News - I use Google Reader to keep up with the local and national news and a few race-walking blogs I follow
Facebook - Not essential but handy for road-closure news if nothing else.
Football - I have an app that keeps me upto date on any England/Spurs matches including goal alerts, final scores etc
Lists - I use springpad to keep lists of all sorts of stuff. If I buy something on-line, springpad has a button to clip the invoice and archive it. It means I carry around receipts of almost everything in my pocket. My wife can update a shopping list which notifies me when things have been added so that I can pick them up from town in my lunch. Reminders, memos, todos. I use it a lot.
Tickets - most tickets are virtual now - either a reference in an email or some kind of code. They are all on my phone. Can't remember the last time I used a physical ticket for anything. The closest might be going to the cinema where you show them your code on the phone, they print a ticket and you walk 5 yards to hand it to the bloke on the door????
Reminders/Calendar - My main use is as a virtual filofax. My phone is constantly pinging to remind me to do this, get that, collect so and so. My wife and I share one calendar on-line that syncs to both phones so that we can see what times are free, who is picking up the kids etc. My wife works shifts in a pub so keeping up with when she is/isn't working is a nightmare.
Tesco - When I use the last of something I add it to the Tesco "Big Shop" list for weekly delivery. You can just use the camera to scan the barcode.
Fuelly - I keep track of the MPG of both our cars
Sunrise/sunset and Tides - I have tables of both on my phone, very handy for walking training or for walks along the beach with the family - not much use taking them for a walk along the beach if it is under water.
Mapping - I have full OS maps on my phone and use them frequently along with the built-in GPS
Weather - VERY important when you are out walking in the hills for hours on end
Other stuff that just comes in handy once in a while;
SatNav, Calculator, Unit converter, IMDB, Internet (usually sports scores), eBay, amazon, TV listings and VERY occasionally phone calls or texts.
I've been using a smartphone since 1999 (Ericsson R380 World) and would be utterly lost without it.