Oz WiFi guys score top Euro inventor award
In 1997, they couldn't find investors cos no-one wanted WiFi ...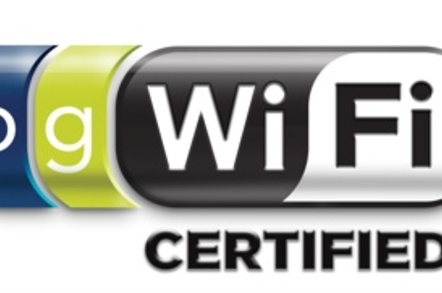 The original Australian CSIRO research team that created and patented WiFi technology has been international recognised with the European Patent Office (EPO) Inventor Award.
The wireless standard was developed in the 1990s by a team of Australian scientists and germinated from a technology they were working on to filter galactic noise in aid of radio astronomy.
The former CSIRO team included Dr Terry Percival, Dr John O'Sullivan, Graham Daniels, Diethelm Ostry and John Deane.
Dr O'Sullivan, a radio astronomer, describes the WLAN "as a glorious example" of blue-sky research solving a problem with much wider application.
The team was presented with the award in the "Non-European Countries" category at a ceremony held in Copenhagen last night. The European patent EP 0599632, which is the technology used by almost all WLAN standards today, was applied for in 1993.
"This award shows the importance of basic research such as radioastronomy and the value of the patent system to research institutions such as CSIRO and NICTA. Properly executed patent protection allows them to reap the rewards of their inventions," said Dr Percival.
The journey of the WLAN patent and its commercialisation was not without drama. While provisional patents were filed in Australia, the US, and parts of Europe in the early 90's, attempts to find a commercial partner failed.
It was not until 1997 when a joint US-Australian firm , Radiata, was set up specifically to commercialise the technology and its related IP under licence from CSIRO. Radiata made some of the world's first WiFi chips in 2000 and in 2001 was bought by Cisco Systems for US$295 million (check out this old press release about the deal, if only to read the way it talks up the potential of WiFi).
Meanwhile, a significant patent battle ensued. Despite the CSIRO technology being part of the global standard upon which dozens of manufacturers were now using in their own products, none of them were paying licensing fees. In 2005 CSIRO took fourteen leading technology firms to court in the USA. It has since secured around AUD$200 million of royalties, with around a third of the industry signing licensing deals.
To date an additional AUD $250 million has been won in court from other patent violators and about 90% of the industry now pays for a CSIRO licence.
EPO President Benoît Battistelli said "few innovations have had such a great impact on our daily life as WiFi. The EPO would like to congratulate the researchers from CSIRO for making fast wireless communication possible." ®