Ten... Father's Day gifts
Delights for daddy-o
Product round-up While it could be a confusing day for chavs across the country and many of us wouldn't pick up the phone let alone buy a gift, we're all reminded to show appreciation to our dads this Sunday. But with several of the El Reg team fathering new offspring this year, we reckon he should be treated to something special, particularly if he worked that hard for your blissful upbringing.
Dozens of prezzie ideas for the tech savvy father can be found through our regular Geek Treat of the Week column, but here are ten ideas anyway to get you started. Here's some tech that should make your old man one happy chap this Sunday - or perhaps on his next birthday if you're pushed for time or banknotes.
Alesis AmpDock

If your dad has started turning his iPad into a home music set up and loves to twang his six-string, he'll certainly appreciate some of the peripherals available to improve the experience. We think the Digitech iPB-10 is quite a peachy pedalboard, but the AmpDock from Alesis is cheaper.
The AmpDock is a simple iPad audio interface, with independent volume dials and assignable knobs for use with compatible apps such as GarageBand. It comes with an FX pedal board too. A great tool for gigging, if your patriarch still holds on the dream he can rock out in front of a crowd.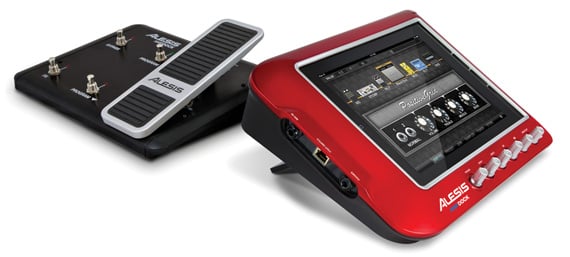 Price
£240
More info
Alesis
iRobot Scooba 390

It would be just too easy to make a crack about your ma being your dad's robot cleaner, so here's something to keep them both free from the chore of carpet cleaing.
As we've covered the Neato XV-15 already in a recent write-up, and the Roomba has done the rounds for quite some time now, we'll turn our attentions to iRobot's floor washing droid instead. The iRobot Scooba 390 uses a four-stage cleaning process to leave floors sparkling, preparing the ground first, washing it, scrubbing it and then finally sucking up any dirty water left behind. It'll do the rounds on average about five times to ensure the perfect clean. Mop deep.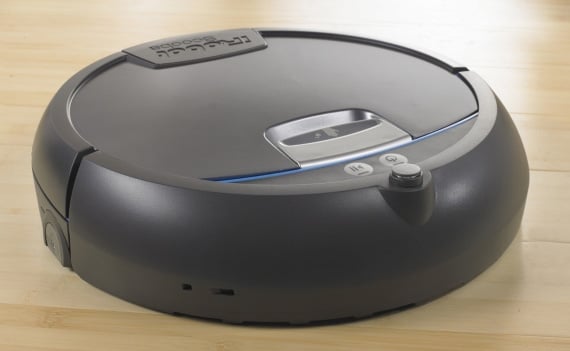 Price
£450
More info
iRobot