Court delays Apple Proview ruling
'IPAD' trademark still up for grabs in China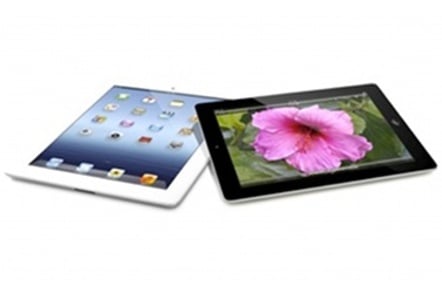 The never-ending battle over rights to the IPAD trademark is set to drag on even longer after news emerged that a Chinese court will delay its ruling while settlement talks between Apple and Proview continue.
The Higher People's Court of Guangdong in southern China will not make a decision on Apple's appeal against a previous ruling in favour of failed monitor vendor Proview as long as both parties continue to talk, a court official told Bloomberg.
Both sides have been cagey over the status of the discussions, with most of the info coming from Proview.
The last we heard was in early May, when Proview lawyer Xie Xianghui was quoted by several sources as saying the court was trying to mediate a deal, although he refused to reveal exactly what terms were being discussed.
If you haven't heard by now, Proview won the original dispute back in December 2011, and Apple lodged its appeal last February.
Cupertino says it bought the rights to use the IPAD name in China fair and square from Proview Taiwan, but the monitor firm says that its Shenzhen affiliate is the only company that had the legal right to sell the name for use in China.
All the pressure is on the fruity toy maker to settle the deal, given China represents a colossal market and the dispute is holding back its efforts to start flogging the new fondleslab.
Apple also seems to be gearing up to launch more of its retail stores in the People's Republic so a deal is in its best interests, but it doesn't want to appear to have given in to Proview's demands too easily as there are fears this could spark a series of similar trademark disputes with local firms. ®