WD beams in 802.11n Wi-Fi stations
Time Capsule clone too
Hard drive maker WD is extending its reach in home networking. Already a provider of powerline Ethernet kit, it's now going to offer wireless routers, including one with on-board storage.
The MyNet family comprises four 802.11 dual-band 2.4GHz and 5GHz routers with three to four antennae for 300Mbps or 450Mbps maximum raw up and down data speeds, though it adds the transmit and receive speeds for the model numbers: N600, N750 and N900.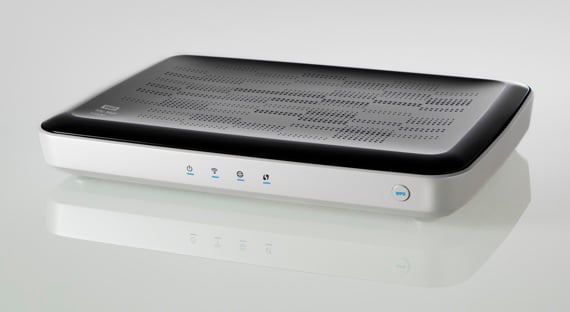 MyNet N900 Central
No 802.11ac? No, because the chip tech isn't yet mature and product support too limited - no laptops, phones or tablets have it built in - WD folk told El Reg.
All three - plus the HDD-equipped N900 Central unit, WD's take on Apple's Time Capsule product - come with quality-of-service settings pre-applied to favour streaming and gaming data.
WD calls it FasTrack, adding a Plus to the moniker for the two N900s to indicate a greater degree of user-configurability.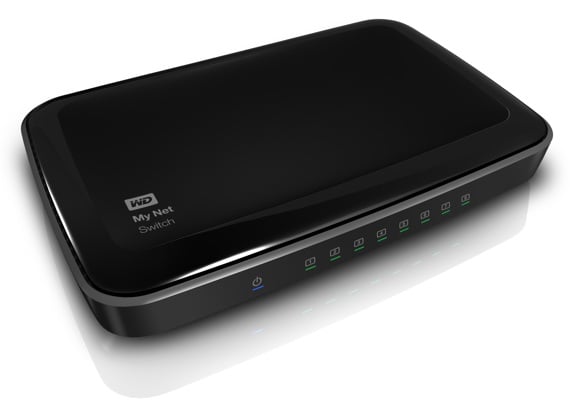 MyNet Switch
The N900s also sports eight Gigabit Ethernet ports - one for the WAN connection - while the rest have five. The N600 has one USB port; the other models two.
All four boxes go on sale today priced as follows: N600 (£80), N750 (£100), N900 (£170), N900 Central 1TB (£300) and N900 Central 2TB (£350).
WD also launched today an £50 eight-port Gigabit switch. ®
COMMENTS
Re: So when the hard drive craps at 1yr 1day after purchase,,,
Isn't that law on goods EU wide? You should have a reasonable life out of the device, and a spindle dying in a consumer device after 1 year is IMHO "of a quality not suitable for sale"..
Alternatively:
"The primary cause of failure in electrical appliances is an expired warranty. Often, you can get an appliance running again simply by changing the warranty expiration date with a 15/64-inch felt-tipped marker". - Dave Barry, The Taming of the Screw
bunch of naysayers
crickey you are all a bunch of misery guts, cant you applaud a company for trying to create products people actually want? Something different from the norm?
No, you prefer to bitch about hdd failures. I say well done WD!
Re: So when the hard drive craps at 1yr 1day after purchase,,,
You will probably need to do that earlier because it will reboot if you connect an "unsupported" device to the wifi network.
If you try to file that as a bug WD staff will helpfully tell you in something that is supposed to be English zat zey support only Windoze and zat it is not zeir problem zat zeir device reboots the moment you connect any of the non-Windoze uPnP implementations to the network.
I have a full email trail for the above - that is not a joke. It was for their STB (WD Live) so there may be some element of YMMV.
In any case - caution is definitely advisable.
You sure on those prices?
The N900s are more expensive than the Apple widgets
Re: bunch of naysayers
"crickey you are all a bunch of misery guts"
We're talking a British website, written by journalists and full of IT people. That's almost the perfect storm of sarcasm, cynicism and complaining...
The only thing that could increase the grumpiness level around here significantly is if they were to add a new sub-site aimed at cabbies.
However, it's Friday. So I shall use the universal symbol for this evening's activities. England are going to lose bore play a football match tonight, so we'll need plenty of it.