Red Bull races gamers for Grand Prix prize
Got what it takes?
Red Bull has launched a videogame competition to find the UK's best virtual racer, who will then be taken to the Abu Dhabi Grand Prix to hang out with its F1 team.
Gamers who think they've got what it takes should submit in-game footage of their skilful driving in either Forza 4, Gran Turismo 5 or F1 2011 to the Red Bull Gridsters competition page.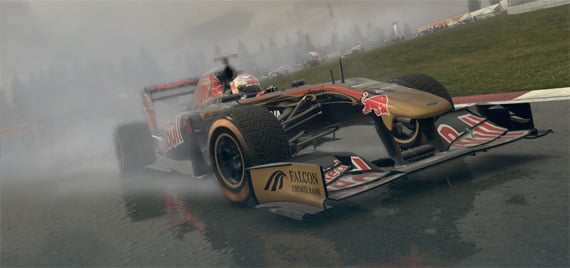 Sixteen finalists will then be selected to go head-to-head at the 2012 Goodwood Festival of Speed at the end of June, with the winner flown to the Abu Dhabi Grand Prix, where they'll try the Red Bull F1 car simulator and hang out with two-time championship winner Sebastian Vettel.
If you're sat at home thinking that prize has your name on it, but have no idea how to snag a decent recording of yourself in action, why not consider the Elgato Game Capture HD, released recently for that very purpose.
The Game Capture HD allows users to record PlayStation 3 or Xbox 360 gameplay to a Mac or PC, encoded in H.264 format.
It essentially becomes a middleman, capturing the console's feed as it makes its way through HDMI towards the telly. Simples.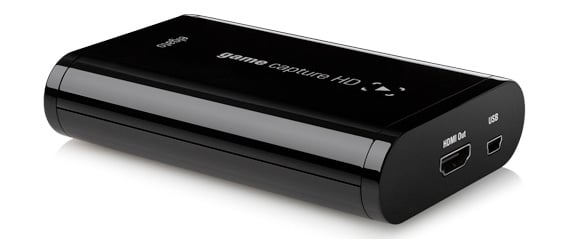 The Elgato Game Capture HD is available now for £180. But that's a small price to pay if you're that confident in your driving skills, eh? ®
COMMENTS
Re: Red Bull
I was just about to post the same thing! Definately a Torro-Rosso (and in last year's livery too, although that is explained by the requirement for F1 2011)
Red Bull
I think the pictured F1 car is actually a Torro Rosso, rather than a full-fat Red Bull. Torro Rosso use gold trim on the nose etc, while the Red Bulls use yellow. If i remember right.
Shall I use a Red Bull X1
Or did I forget to download it?