Nokia eyes private equity buyer for bling-phone firm
Vertu can be yours for €200m
Private equity firm EQT appears to be back in the running as a potential buyer of Vertu, Nokia's wholly owned maker of bling-phones for the extremely well-heeled.
Newsagency Reuters today said sources familiar with the sale negotiations had claimed Nokia wants €200m ($251m/£161m) for Vertu and its currently trying to persuade EQT to come up with the cash.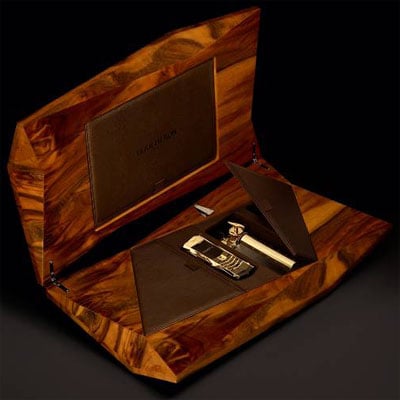 That's the sum the Financial Times noted in April that Nokia wants for the subsidiary, which produces very luxurious but technologically unimpressive handsets for which it charges not merely an arm and a leg but most of the rest of your anatomy too.
However, the paper said at the time that Nokia was talking to Permira, another private equity company, discussions with EQT having proved fruitless.
EQT would seem to be back in the running, Permira having decided to back out, according to Reuters' mole. ®
COMMENTS
Elop
I wonder if the Nokia board didnt make a mistake when they hired Elop, they should have appointed him to Vertu instead the main company...
Re: So, after Nokia sells off Vertu...
Err no, Vertu uses S60 not WP7 as its OS.
Re: The allure of luxury
You could have got it for £96 at ukmulberrybagssale.net. haven't you heard of shopping around?
So, after Nokia sells off Vertu...
Will that mean that Microsoft can claim TWO manufacturers of Windows Phone devices?
Re: Flaunting wealth by squandering it?
Which is not so different from splashing on
- iPhone
- $luxury_car_brand
- $clothes_brand
- $wine_brand