An early iPad adopter? You smut-ogling filth-gobbling perv!
Well, you like to fondle, don't you?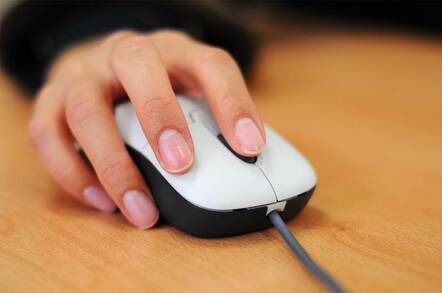 Seems that people who fell for the fondleslab early like to fondle more in general.
Early adopters of tablets are more likely to watch porn than those currently without a tablet, suggests new research.
A 156-page report into the subject of the mobile porn industry by Juniper Research, published today, has suggested that watchers of adult video on tablets will triple by 2015. However since the overall tablet user-base is set to quadruple by 2015, the finding suggests that later adopters will watch proportionately less adult content than the current crop of tablet users.
The report's author, Charlotte Miller, explained that "early adopters are more likely to interact with all types of content" adding that early adopters were also more likely to be wealthy and using their gadgets for personal use. Later tablet owners are expected to include families and people sharing the use of the gadget – people less likely to use their tablet computers for solo purposes... such as watching web smut.
Miller said her report estimated that 14.6 million people will watch adult video content on tablet by the end of 2012, a number she said would swell to over 40 million by 2015. The total number of tablet users globally was 81.2 million currently and is expected to reach 388.8 million by the end of 2015, according to figures from Transparency research.
Surveying the state of the mobile porn industry, the report hails the adult industry's reputation as a technological pioneer (echoing the VHS-Betamax legend), saying: "The first iPad-optimised adult entertainment sites were even launched before the iPad reached the hands of consumers."
The report adds that the large screens and "personal nature" of fondleslabs make them a natural platform for adult video. Overall, it predicts, porn barons should get serious about the iPad because the mobile subscription porn market will be a billion dollar industry by 2017. ®
Sponsored: Minds Mastering Machines - Call for papers now open