Habeas data: How to build an internet that forgets
Hoarders and hypesters don't want expiry dates on YOUR data
Give it up, lads
Much of the time, internet giants obfuscate this, suggesting that ownership belongs to some amorphous, unnamed entity. But when cornered, they will grudgingly concede this point; they have to, as they can't seriously argue anything else. They're particularly terrified of the "right to be forgotten" - according to Google it breaks the internet. Of course, it doesn't, "breaking the internet" is Googlespeak for "minor inconvenience to Google".
In his new book Nick Harkaway argues that we have to assert ownership of digital objects if we're to have any privacy. Mark Bide and Dominic Young made this point powerfully here, recently. Privacy and copyright advocates are really on the same page. And so too is anyone worried about permanence of data. Once you 'own' your data, you can decide when it's revoked - when it expires.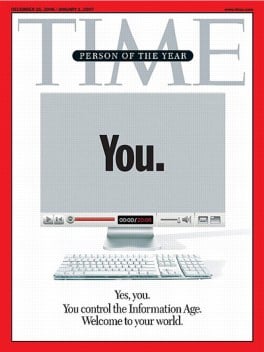 Actually, you don't. You're the product
Now, at the start of this piece I mentioned some bubbles being burst. The assertion of ownership by the individual is something I regard as a fairly inevitable maturing of the internet. You might disagree. Trying to argue that simply because something is digital it has no properties or ownership strikes me like wishful thinking, like John Lennon's Imagine, and is simply mooing at the Moon. Best of luck with that one.
But it isn't going to be welcomed by everyone. The forces fighting the individual and individual rights today are the intermediaries and middlemen. Lacking both courage and commercial imagination, our biggest internet companies obsessively hoard our data trails, regarding them as their own. But as people increasingly assert their rights, these Googles and Facebooks will have to grow up too, and perhaps practise what they preach for everyone else: the need to adjust to radical change. There are worse places to be: these companies are wealthy and magnets for talented and imaginative engineers, so they're well placed to start innovating and adding value with the data they use, but can no longer assume is their own, forever.
With the right incentives, perhaps they can even start competing to see who can be the best stewards of our individual rights. It's no stranger than the bootleggers of the Prohibition era becoming legitimate liquor companies.
But back to the bubbles. I see two immediate hypes of today being compromised. One is the mania for Big Data - the great epistemological Snark Hunt of our time. As the data expires, vast aggregated data sets become less reliable. And what, you may wonder, is the purpose of the cloud, if we're much more selective about what we leave behind?
When a few years ago Time magazine made YOU the person of the year, it was swallowing the Silicon Valley line that networks are designed around humans. They're not, and making the internet more responsive to humans is going to be quite a challenge for the engineers. A whole generation of programmers, network designers and web evangelists might have to start thinking things from scratch... and some will be exercising those brains for the first time.
Isn't this going to be fun? ®
Sponsored: Minds Mastering Machines - Call for papers now open