Google to axe Meebo apps on 11 July
Bites, chews, spits toolbar biz out
Google acquired Meebo for $100m last month and has already started to shut down the advertising service's products.
Ten years ago Meebo would clearly have been labelled as a nefarious data-slurping and spyware operation and would have probably spawned a web-wide boycott. How times have changed.
Meebo's clients are mega-publishers too dumb to know who their audience is, or hire a sales team, and too lazy to ever look at their traffic logs or install a Twitter or Facebook "Like" button. The publishers incorporate a Meebo button bar on their sites, which offers chat and link sharing, and then gathers up the data. It also sells advertising.
Google already replicates all of these functions in its own spectral social network Google+, so the "products" are redundant.
On Meebo's site, an announcement states that Meebo Messenger, Sharing and its mobile apps will be axed on 11 July. Users can download their chat logs until that date. Google, being Google, didn't promise to destroy the data.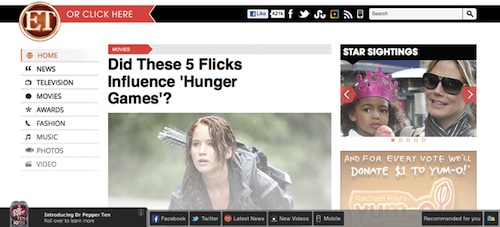 Meebo's toolbar in action
Meebo actually began life as a horizontal instant messaging client in the early Bubble 2.0 days of 2005, similar to Imeem. Imeem morphed into a file-sharing client and became a 15-minute overnight sensation before degenerating into a free-for-all. It was eventually snapped up for a paltry $8m by MySpace.
Meebo's $100m valuation tells another tale. The outfit absorbed over $70m in VC funding over its eight-year life, leaving investors including Marc Andreessen with a crumb of profit, but far short of the 20x exit real VCs look for. ®
Sponsored: Minds Mastering Machines - Call for papers now open