Ten... Sata 3 SSDs
Solid choices for that essential upgrade
Product Round-up It wasn't that long ago that it would've been a struggle to put together a list of ten consumer SSDs. Now it's case of asking: only ten? Indeed, the rise of flash based storage in the last 18 months or so has been truly astounding.
Increased competition and cheaper NAND prices have combined to force prices well below the magical £1 per gigabyte ceiling, at least for 120GB – 240GB range of drives. There may never be parity between SSDs and the good old mechanical disk drive but the solid state option is steadily heading in the right direction regarding cost and capacity.
Proving that every cloud has a silver lining, the floods in Thailand – that shut down the majority of standard hard drives manufacturing while various clean up teams removed crocodiles from staff car parks and pythons from production lines – forced a very sharp rise in the price of hard disk drives. As such, SSD alternatives gained considerable attention. Storage availability issues aside, SSDs offer considerable performance benefits, and going forward, look set to take full advantage of the additional bandwidth available in SATA 3.
Corsair Performance Pro 256GB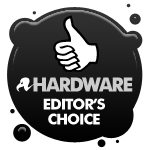 Corsair is in the enviable position of having a foot in each of the popular controller camps, as its storage range includes SSDs looked after by either SandForce or Marvell controllers.
 The Performance Pro series uses a Marvell 88SS9174-BKK2 controller chip which combines with ultra-fast 34nm Toshiba Toggle NAND to give the Performance Pro some impressive performance figures – having 512MB of cache doesn't do any harm either.
A major plus point for the Marvell controller is that it doesn't care if the data is compressed or not, it treats them both the same unlike the SandForce controller. With this drive, Corsair delivers excellence read/write characteristics, and while it's no giveaway, it's certainly one of the cheaper top performers.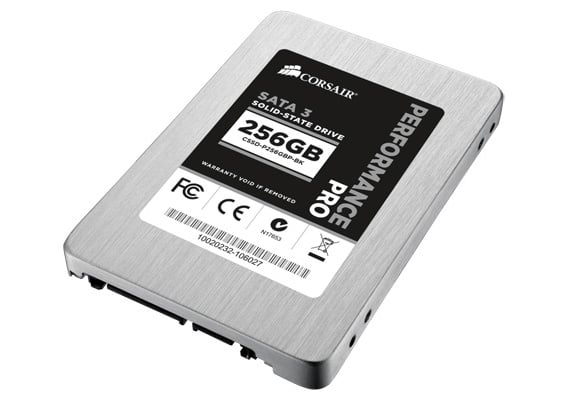 Reg Rating 85%
Price £250
More info Corsair
Crucial M4 256GB

Like Corsair's Performance Pro, Crucial's M4 series is another that uses Marvell's 88SS9174 controller but in this case it's the later BLD2 version. The company has also been able to write its own version of the controller's firmware to get the best out of the NAND chips it uses.
Unlike the Corsair drive, the M4 uses slower Micron 25nm NAND flash and has just 128MB of cache. 
As with the whole M4 range, the 256GB drive is available in three versions: drive-only; the 3.5in adaptor kit and data transfer kit with EZ Gig III cloning and imaging software plus a USB to SATA cable. As one of the first Sata 3 SSDs to appear, it's early glory is fading a little now and is reflected in the price.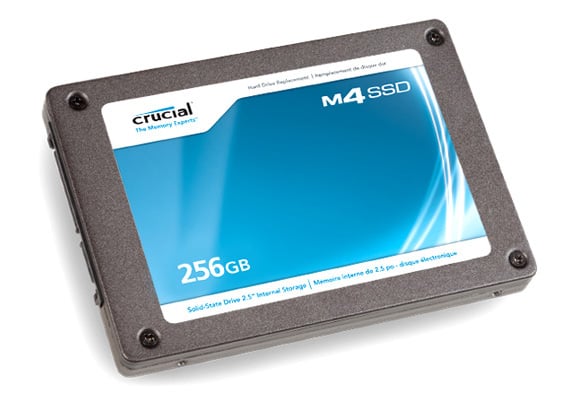 Reg Rating 70%
Price £180
More info Crucial
COMMENTS
Lies, Damn Lies, and Bad Benchmarks
I am appallingly disappointed. I would have thought that everybody with a grain of understanding would by now know that sequential I/O tests are meaningless and that random read/write (especially write on SSDs) IOPS are the only meaningful figure for assessing the performance of disks. This should be done with write caching disabled, and the amount of data written in such tests should be at least 512MB of 10x the amount of cache on the disk, whichever is greater (to avoid the disk faking it by lying about commits - which incidentally some SSDs even from reputable manufacturers do with write-caching enabled).
And yet we only get sequential read/write performance figures for these disks.
The second most important figure for a lot of SSDs is power usage. This has also not been measured, nor even the manufacturers' (usually highly questionable) figures provided.
Can this technical oversight please be corrected so that the review is actually meaningful?
And tape drive £/Gb are far cheaper still so clearly that's the way to go.
"You can be certain that Samsung will be tuning up its SSDs even more going forward,"
Is that the same as in the future?
The calorifica value of a GB.
Well AC, if your criterion is £ per GB then SSDs will probably never fit the bill. However, what you've chosen is the equivalent of how many calories can I buy for my £. As such, you are clearly going to be basing your diet based on the products of Greggs (or Taco Bell if you are a citizen of the US). That's wonderful if all you do is low-value, manual labour but some do more interesting things.
For those with more discerning tastes, who value their own time and the responsiveness of systems, well we will value something more than just how many calories we can buy. There's a bit more to a storage than how many GB I can have.
Dont ignore the older drives.
If you just want a cheap but roomy enough upgrade for an older laptop then the older SATA2 Sandisk Ultra 120GB that are going for around £65 are worth a look.
Still three times faster then the HDD you have in there at the mo. Made quite a difference to my old laptop.