Focus groups are for mugs
Unfortunately your product doesn't work
Listening skills
However, Mr Jobs was probably misunderstood. It is pointless hosting a focus group on a product that doesn't yet exist but Apple, like any successful company, is keenly aware of customer feedback on products that do exist.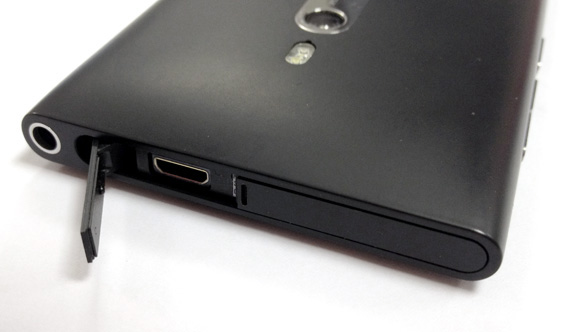 Feedback loop: Nokia's Lumia 800 has port protection, but despite the practicalities, just about everyone complained
You might want to believe that these behemoth corporations don't listen but they do. Their aggravating silence is either a delaying tactic (one that Apple employs for dealing with every manufacturing cock-up) or that your feedback is not as important as you think it is.
What worries me is not the dismissal of focus groups when developing new products but the apparent lack of basic, real-world testing before launching stuff that doesn't quite work properly. Famous examples are easy to list: Apple's iPhone 4 signal drop-out problem, for example, or the idiot at Asus who allowed the otherwise brilliant Eee Pad Transformer Prime to go into production in a solid metal case that disabled its own GPS function.
I've always wondered whether the world of IT was too fashion-conscious and not focused enough on practicality. In fact, I've made a career out of this: I'm a nit-picking, contrary IT journalist. And let me tell you, the fashion industry is not one that any other should follow, given that it's evidently run by someone with arms like a gorilla and who's spent the last 40 years trying to shift several warehouses of mustard-coloured flares.
So next time you wonder why I'm 'ranting' or 'whining' about something as insignificant as port covers, hopefully you'll understand why I think this stuff matters. I don't mind if manufacturers prefer not to evaluate the market by putting their finger in the wind, but without more real-world thinking put into product design, they're just pissing in it. ®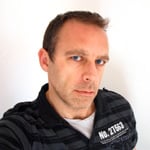 Alistair Dabbs is a freelance technology tart, juggling IT journalism, editorial training and digital publishing. Please feel free to share your invaluable opinion on this rant by joining our comments discussion here. You can read more whining at the hashtag #sftws.
Sponsored: Minds Mastering Machines - Call for papers now open