Sepaton tarts up DeltaStor: Now hooks up with ANYONE
Dedupes heterogeneous databases backups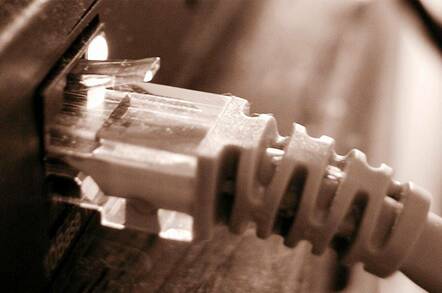 Sepaton has updated its software to back up and reduplicate DB2, Oracle and other databases, thus leap-frogging Data Domain, which is Oracle-bound.
Version 6.1 of its DeltaStor software has a DBeXstream component that takes care of the database deduplication business and does so when a database is backed up through multiple ports in parallel – Sepaton calls this multi-streaming.
EMC has integrated Data Domain Boost with Oracle's RMAN (Recovery MANager), which has speeded up deduplicated Oracle database backups. Sepaton's Linda Mentzer, VP for product management and marketing, had something to say about that: "EMC Data Domain Boost integration with Oracle RMAN attempted to address the challenge of fast backups only for Oracle databases, but their option requires the installation of third party software on the database servers, which introduces complexity and performance issues."
EMC product marketing manager Caitlin Gordon responded: "To implement DD Boost for RMAN, a customer simply has to install the DD Boost for Oracle RMAN plug-in. DD Boost reduces the overall impact on the Oracle server because the server is sending less data and sending data is much more processor intensive then executing parts of the deduplication process.
"I was confused when I read the quote about "complexity and performance" issues as DD Boost provides just the opposite. By distributing the parts of the deduplication process to the Oracle server, backup speeds are increased up to 50 per cent compared to NFS. In addition, DD Boost eliminates the requirement to manage NFS mount points, which simplifies management overall. Finally, DD Boost for RMAN is the only solution that gives DBAs complete control of backup and disaster recovery processes with full RMAN catalog consistency, which further simplifies management."
Sepaton says its v6.1 DBeXstream software works with other databases as well as Oracle, needs no agent on the database system, and supports multi-streaming. Mentzer said: "DeltaStor DBeXstream … deduplicates multi-streamed and multiplexed enterprise database backups for any very large database including Oracle, SQL, and DB2." That would appear to be an unambiguous win.
ESG founder and senior analyst Steve Duplessis said: "Normally, users need to compromise between backup speed and deduplication efficiency, but Sepaton's new release takes that compromise right off the table. Large shops should welcome this capability with open arms."
The 6.1 release delivers Symantec-certified support for NetBackup OST A.I.R and Accelerator and also supports Optimized Synthetics and Granular Restore. There is new hardware accelerated replication, increased daily system throughput and transparent space reclamation across all backup applications.
It's available now, free to customers with maintenance agreements. ®
Sponsored: Learn how to transform your data into a strategic asset for your business by using the cloud to accelerate innovation with NetApp