HBO wants royal price for Iron Throne
$30k for Game of Thrones replica chair
Are you a Game of Thrones fan who dreams of marching an army to Kings Landing to take the Iron Throne? Dream no more.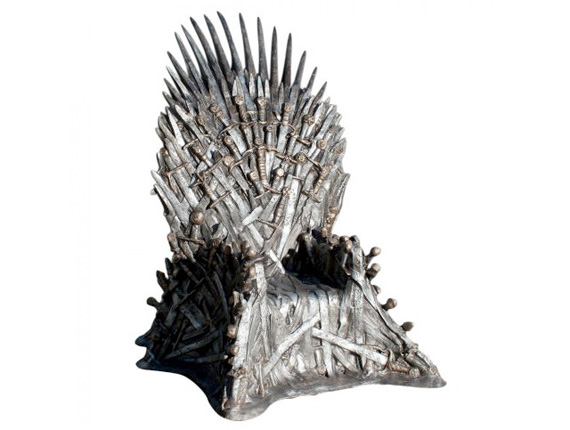 HBO's replica of the Iron Throne from Game of Thrones is available for $30,000 (£19,367).
This is quite a knock up considering it isn't made from real swords, but constructed from hand-painted fibreglass instead. Shipping costs are eyewatering - $1800 for a chair.
The Game of Thrones chair stands at 7 feet tall, is 6 feet deep and 5.5 feet wide, and is an impressive spectacle for the dining room.
There's no need to worry that your extended family will battle to take your place at the dinner table, either. When heads come round for a steak, you call the shots.
Update: Firebox is now offering the Game of Thrones Iron Throne in the UK for a whopping £20,000. At least delivery is free, though. ®
Sponsored: Fast data protection ROI?