Hands on with Nintendo's Wii U
Give it to Mii...
Panoramic power
Of course the GamePad player doesn't need to look at the TV at all thanks to the onboard screen, and so begins a game of chase where you attempt to round up the candy thieves, as the GamePad's screen zooms in and out depending on how far apart your guards are. It's what Nintendo has dubbed "asymmetric gameplay" and in the hands of its creators at least it leaves everyone involved in the demo with a big grin on their faces.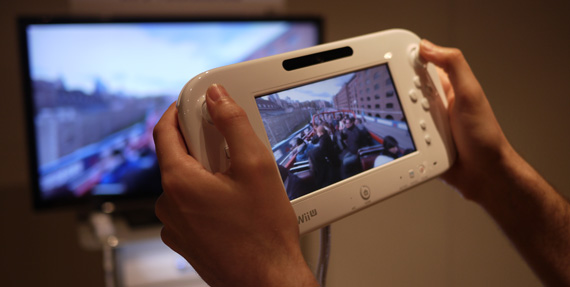 Similar examples are present in Luigi's Ghost Mansion – where the GamePad player controls a ghost invisible to other players – and in a downright cool technology demo called Wii U Panorama View which takes players on a voyeuristic open top bus tour of London, or drops them into the Rio Carnival.
The trick here is, where those watching the TV only see the event from a fixed perspective, the GamePad user can freely look around in 360 degrees with the camera tracking the movement – just watch out for the stat tracker at the end – which didn't suggest I'd spent the bulk of my time surveying a lovely lady's attractive posterior (honest).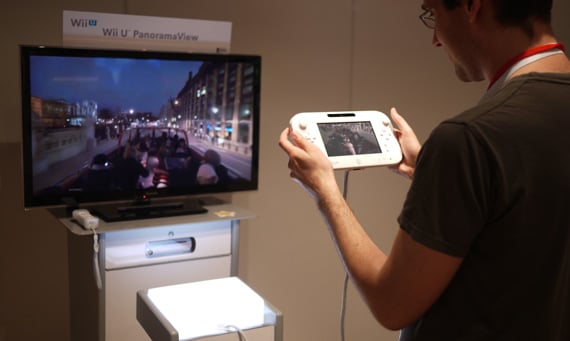 Ubisoft's ZombieU uses a similar premise. The pad's screen lets you look around your environment, creating something approaching tension, possibly mixed with frustration, as your eyes shift from the small screen of the handset to your TV to get an overall picture of what's going on.
For all these curiosities and interesting features there are of course areas of concern. My chief gripe is that Nintendo hasn't unveiled a game which truly pushes the as-yet-unannounced horsepower of its machine (something they've arguably not done since Mario 64 shipped). Secondly, my questions about whether Nintendo Land will be able to usher in online friends too were met with 'no comment' responses. And thirdly, most importantly: what does it cost?
Pricing of such a device will always be a major issue among consumers ever conscious of their dwindling income and Nintendo needs to be wary of that. Speculation was rife at the show, with figures of anything from £200 to £400 being bandied about – all heard from a 'friend of a friend'.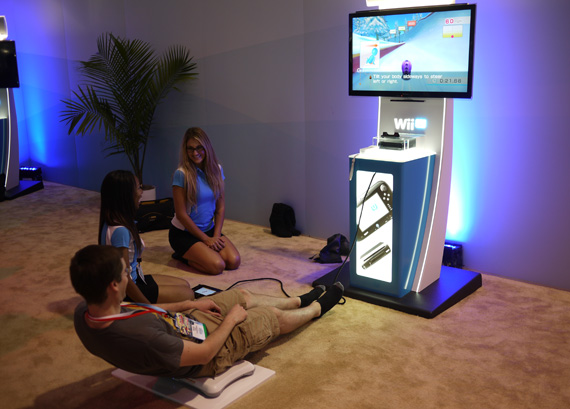 Whatever the truth, if I was Nintendo I'd be looking to price my bold new console at reasonable Christmas present levels with the 'holiday season' conveniently pitched as the likely release window. There's no doubting that Wii U's new gameplay types are a lot of fun for gamers, and I'm convinced my mum will love it too, but whether it carries that same zeitgeist that the Wii's Wii Sports and motion controls combo once carried remains to be seen.
After all, there are currently a lot of Wiis gathering dust in TV stands cupboards around the world and even after this year's E3 there remains a host of unanswered questions. ®
Sponsored: Minds Mastering Machines - Call for papers now open