E3 2012: Prepare to have your buttons pushed
Shoot 'em, zap 'em, hack 'em, RULE THEM!
The final frontier...
Into the world of sci-fi then, and avid fanbois could be torn between the latest LucasArts game Star Wars 1313 and the upcoming Star Trek game penned by God of War writer Marianne Krawczyk and those who wrote the next Star Trek movie. Nothing really floats my boat too much at first glance but neither are without their merits, particularly the latter with its menacing take on the human-like lizards of the Gorn Hegemony.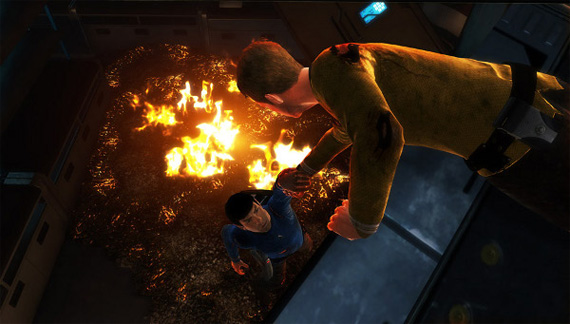 Star Trek
One game that definitely whets my appetite, though, is Dishonored, Bethesda's stealthy Neo-Victorian stab-fest. The open-world title is set for shelves this October, so there isn't long to wait there.
The publisher also teased its MMO epic The Elder Scrolls Online and its Skyrim DLC Dawnguard, which should extend gameplay by between 10 and 20 hours.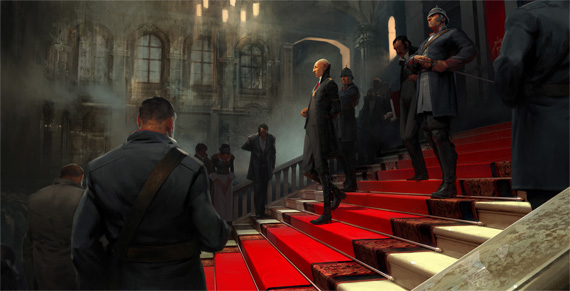 Dishonoured
2K Games was offering hands on time with the forthcoming Borderlands 2 and Spec Ops: The Line, while it also presented footage of its Xcom: Enemy Unknown revival.
The list goes on, with honourable mentions to stupendous-looking titles such as NetherRealm Studio's DC fight fest Injustice: Gods Among Us and THQ's Company of Heroes 2, which I had the pleasure of seeing in action a few weeks ago here in London. More and more releases continue to excite and let's not forget Rockstar's GTA V is also on the way in the next year.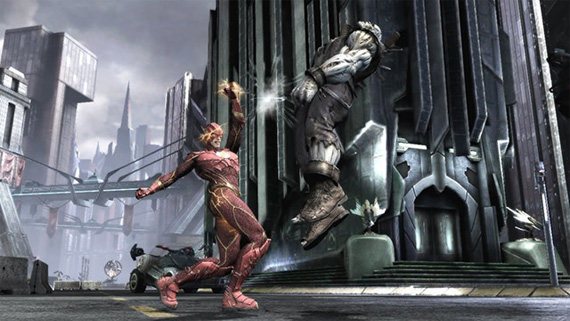 Injustice: Gods Among Us
In fact those of you who said the game release schedule was looking thinner and bleaker as the current gen consoles picked up more cobwebs could well be eating your words in months to come. There's a lot on the calendar to keep us gamers busy, that's for sure.
E3 was brimming with them and while the lineup was inevitably over-saturated with sequels and refreshed franchises, there are definitely some standout new IPs to keep watch for. And with Nintendo's Wii U opening the door for a new wave of tablet-controlled hybrid gaming, the year ahead certainly looks to dazzle. ®
Sponsored: Minds Mastering Machines - Call for papers now open