E3 2012: Prepare to have your buttons pushed
Shoot 'em, zap 'em, hack 'em, RULE THEM!
PlayStation wizardry
Sony also kept schtum with regards next-gen console talk and failed to announce any price cuts for its consoles. While it did say its PlayStation certification is bound for HTC handsets, several new games in the works were more mouth-watering news to the hardcore gamer.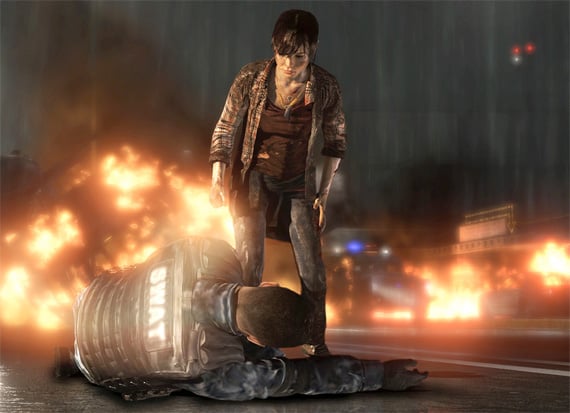 Beyond: Two Souls
Quantic Dream, the studio behind Heavy Rain is working on a title called Beyond: Two Souls, which features actress Ellen Page as a haunted girl who can communicate with the dead. The title will follow the lass through 15 years of her life, with choices made in the game heavily affecting the storyline. It definitely looks one to be excited about.
Sony also talked up its Super Smash Brothers equivalent, PlayStation All-Stars Battle Royale, which features various characters from the vaults including Kratos from God of War, Nathan Drake from Uncharted and Big Daddy from Bioshock, all playable in the four way free-for-all. Let's get ready to rumble.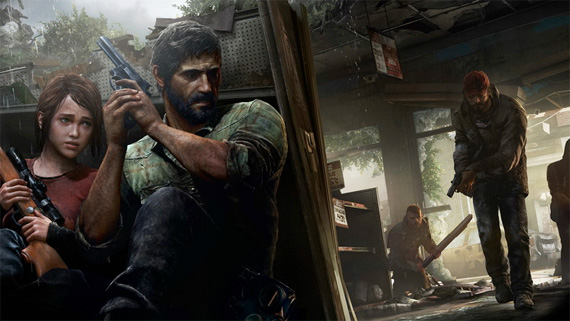 The Last of Us
Other major highlights include the brutal new God of War: Ascension, set for release next March and Naughty Dog's incredible-looking post-apocalyptic thriller The Last of Us, a struggle for survival in a world plagued by a deadly infection. The latter wasn't given a release date, but certainly wowed the crowds, who, like me, are excited at the prospect of another IP from the makers of Uncharted.
While there was no E3 mention from Sony about the status of Team Ico's The Last Guardian, Shuhei Yoshida, head of PlayStation worldwide development, assured fans through Giant Bomb that it is still in the works, although "it's not the right time to give people an update," apparently. The honcho later told Eurogamer its non-appearance was due to "technical difficulties". Thanks for the update buddy.
The company had a lot to talk about when it comes to motion-controlled gaming, though, unveiling its new peripheral Wonderbook, which is geared towards kiddos for an interactive reading experience. The first game to use this will be Book of Spells, based on JK Rowling's Harry Potter series. Nippers place the physical book in front of an Eye Toy and then watch interactive scenes appear on the telly. Alakazam. Young'uns could give that a go in between laps of LittleBigPlanet Karting perhaps, out later this year.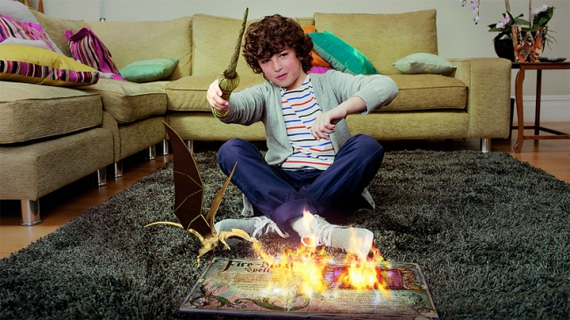 Wonderbook
Of course, Sony had plenty to discuss when it came to its handheld, the PlayStation Vita too, which will be blessed with titles such as Assassins Creed: Liberation, Konami's Vita-exclusive Silent Hill: Book of Memories, and a whole array of PlayStation One classics, including Final Fantasy VII and Tomb Raider. The company plans to have shipped 10m units by the end of the fiscal year, readjusted from its 16m unit forecast earlier this year.
Sponsored: Minds Mastering Machines - Call for papers now open