Salary packager plans cloud boomerang
Hosted CRM to go on-premises, then off to cloud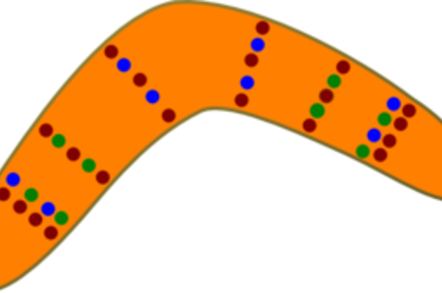 Am Australian company has just deployed hosted CRM but plans to bring it back on-premises, before sending it back out to the cloud in future.
The company in question is called Remunerator Group, and last year it plumped for a new Microsoft Dynamics system to beef up workflow for complaints handling. That project went well and the company has an ISO 10002 customer satisfaction certification on its shelf to prove it. The company has even moved more workflow goodies onto Dynamics, and is finding life far better than when it shunted tasks around the office by email.
Dynamics currently runs in a hosted environment, an arrangement chosen because it offered rapid deployment. But James Hetherington, Remunerator Group's Chief Financial Officer (CFO), doesn't particularly want it to stay there.
"I always wanted to host it internally," he told El Reg, as that's the company's preferred IT strategy. So despite the fact all is going well, he's already contemplating the return to the company's own data centre.
"It will be hosted for one to two years and then we will bring it in house," Hetherington said. "I knew I would have to leave it for a while. When I feel we are at the right level with our own internal IT strategy and that we have time for a migration in a well ordered fashion, we'll bring it on-premise."
The motivation for that decision is that Remunerator Group has capacity among its server fleet, so the current hosted implementation is an avoidable cost. Hetherington also said the company's current infrastructure is sufficiently mature, and has useful years of life in it yet.
Nor is the cloud sufficiently mature to give him comfort that now is the right time to get nebulous. "I would not want my CRM on a cloud in Singapore and have the rest of a business in a cloud with someone else in Australia," Hetherington said.
But once the company's current hardware reaches end of life, all bets are off. "When this hardware I have is at end of life we will go fully to cloud, but I don't want to invest in cloud just because it is the latest thing."
We're not quite sure what to call the resulting strategy. "Cloud boomerang" or maybe "Boomercloud" seem apposite. They can't be sillier than other jargon in the marketing firmament. ®
Sponsored: Learn how to transform your data into a strategic asset for your business by using the cloud to accelerate innovation with NetApp