Ten... bits of Jubilee tat tech
Fit for a Queen?
Product round-up The Jubilee weekend has landed. All that exists now is junk, drunks, plums and parties. And we've all got an additional 48 hours off from the world, man. Here in London, though, you've never seen so much human traffic.
For those in the nation's capital, it isn't just the wave of tourists that are proving hard to avoid. Solar powered waving queens have infiltrated the city like mini Autons in drag. And if you're already getting weary of the national flag perhaps you've forgotten that Geri Halliwell once made it sexy.
Still, it is a monumental moment for her indoors, who has sat on the throne now for 60 years. Surely, that's not normal? Indeed, strange things happen in times of national celebration, and should you develop a strange affinity with the Union Flag, or simply want to express your gratification for the extra time off work, here are ten techie options you probably won't should consider.
Illuminating Coffee table

Apparently this illuminating coffee table has featured on Big Brother and The Graham Norton show, but as I generally only stare at telly screens when playing videogames, these claims to fame are lost on me.
Still, if you fancy splashing out on a ludicrously expensive table that comes with a glowing Union Jack design, there's nothing stopping you. You can even arrange it to come with a slightly less tacky image. Perhaps of Will and Kate in loving embrace? Or Charles and Camilla. OK, maybe not. Depending on where you shop, you can save a pretty penny too. Firebox expects a princely sum of £500 more than rival I Want One of Those.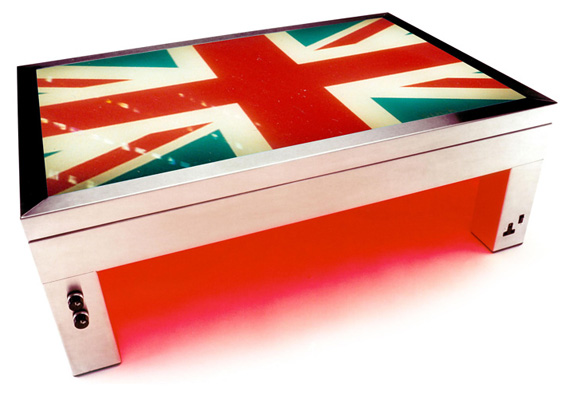 Reg Tat Rating




Price £1500
More Info Iwoot
Kitvision 7in Digital Photo Frame - Union Jack

Finding the right frame for your pictures is crucial, so you'll probably have rather, ahem, distinctive tastes if this Union Jack-themed digital one finds its way onto your mantelpiece. Got an old photo from your Mod days perhaps? Or maybe just a dubious political affiliation..?
Its spec isn't something to wave the flag about though, supporting snaps up to 10Mp only, which it shows on a 480 x 234 pixel display. There is also a measly 8MB internal storage, so you'll need to slot in an SD card for a decent slideshow or video viewing. On the plus side, orientation can be changed, there is the option to zoom into your pics and there are also colour and contrast adjustment options.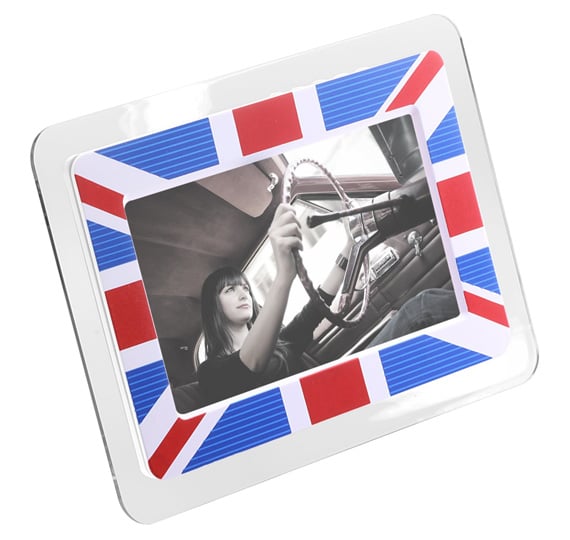 Reg Tat Rating






Price £40
More Info Kondor
Sponsored: Minds Mastering Machines - Call for papers now open