HP freezes out SAN fabric
Directly attaches 3PAR to blades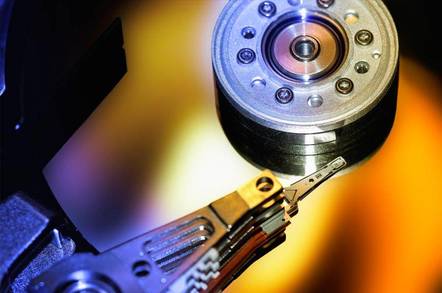 HP is removing the need for a Fibre Channel fabric linking its 3PAR arrays and BladeSystem servers with a quasi direct-attach supplied though its Virtual Connect technology.
The technology, announced today HP's Discover event in Las Vegas today, forms part of HP's Converged Infrastructure product set.
Virtual Connect Direct-Attach Fibre Channel for 3PAR is, of course, proprietary, although still using the Fibre Channel protocol, and exists within the HP environment only.
The benefits of giving up some SAN fabric openness are, HP says, a 55 per cent cut in storage access latency, a 50 per cut reduction of storage costs, 250 per cent faster provisioning compared with competitor arrays and faster virtual machine I/O.
Also there is less kit between the arrays and BladeSystem servers.Customers also need fewer multi-vendor licenses and management tools. HP says you can get rid of the intermediate DSAN infrastructure and deploy elsewhere the knowledgable personnel needed to install, operate, manage and fix it.
Sayanora, SAN
According to Alex Kramer, HP Senior Virtual Connect engineer and architect, we can envisage connecting from 1 to 1500 HP blade servers to a 3PAR array without having to put a traditional SAN fabric in place between them, with its HBAs, edge and core switches.
He says it can mean millions of dollars of savings and thousands of components fewer in the data centre. Deployment complexity is also significantly reduced. The VCE organisation's Vblocks still use an intermediate SAN infrastructure and are therefore less dense, more complex and costlier, he claims.
Kramer said HP will look at extending Virtual Connect to other storage arrays - think P4000 perhaps, maybe EVA and VSP - and to backup devices like Store Once and "other flagship HP products".
Virtual Connect can be placed in the general trend for converged systems that's slowly gathering pace, among the Vblocks and VSPEXs, the FlexPods, and the like.
Fibre Channel switch and host bus adapter (HBA) suppliers such as Cisco, Emulex and QLogic may be a little anxious when they learn about this. In HP accounts, their Fibre Channel fabric kit sales could be threatened with HP's converged infrastructure getting rid of the traditional SAN fabric.
Will Dell and IBM follow HP in cutting out the Fibre Channel fabric gear suppliers too? It seems likely. In that case the longer term future for Brocade, Emulex and QLogic should factor in that SAN fabric sales downer factored.
This converged system movement benefits server system vendors and storage array vendors that are lucky enough to work with them - e.g. NetApp and Cisco - or who can set up their own converged system initiatives, such as Nexenta and Nutanix.
Cisco should be safe enough because of its general networking business and its UCS servers giving it an entree into the Vblock, VSPEX and FlexPod initiatives. It could even come up with its own Virtual Connect-alike technology.
Other storage array vendors will find it harder to make sales in customer accounts that adopt a converged systems mindset. Get your fur coats fellas; the temperature's dropping out there in the cold.
HP Virtual Connect Direct-Attach Fibre Channel for HP 3PAR Storage is currently available in limited quantities to early-adopter clients and will be available worldwide later this year at no additional charge as part of a BladeSystem Virtual Connect FlexFabric Module. ®
Sponsored: Minds Mastering Machines - Call for papers now open