Panasonic DMC-GX1 compact system camera
Micro Four Thirds maestro
Icon driven?
Panasonic's own marketing blurb emphasises 'iconic design' and 'timeless fashion taste'. While the DMC-GX1 is certainly a good-looking camera, for the enthusiast at least, there are other cameras which do a better job in terms of making a fashion statement. For instance, the multiple colours of the Olympus PEN range or the unashamed retro styling of Fujifilm's recent X-Pro1 and X100 APS-C sensor offerings.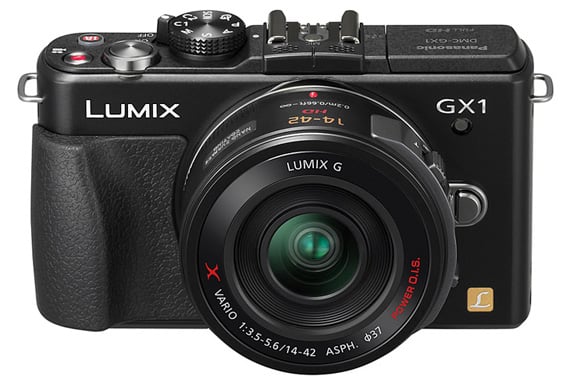 Stylish, but not the fashion statement of its rivals
The Lumix DMC-GX1 on the other hand has been designed with functionality and usability prioritised above mere appearance. Its appeal is lies in the fact that it is great to handle and use, not because it's trying to ape a Leica rangefinder. The build quality is excellent; feeling reassuringly solid in the hands and trustworthy enough to join you on you more epic adventures – and make it back in one piece.
Being a respectable camera, the GX1 doesn't invite itself to be touched. There's plenty on offer from the touchscreen, but it most certainly waits for you to make the first move. With comprehensive physical controls on-hand, it's easy to forget that there are powerful touchscreen controls available.
Touchscreen LCD, yet a pity it's not an articulating panel
One obvious advantage of the touchscreen is that, being always illuminated, you can use it easily in the dark, which is just as well because the tiny silver-on-silver legends of the control buttons are difficult enough to read in even broad daylight.
I found the touch focus options the most useful, especially when working with a shallow depth of field where you can simply tap on the area of the picture you want to be in focus. This works in video mode too. It's also handy when using manual focus as you can drag a magnified portion of the image around the screen to make fine adjustments.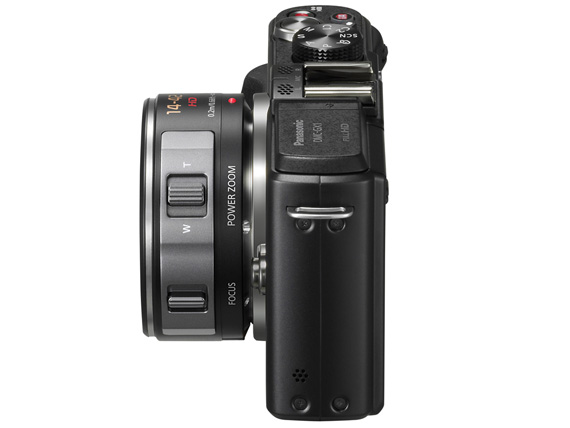 The Lumix G X 14-42mm kit lens is described as a pancake zoom
A wealth of display options allow you to keep the screen as simple as a basic viewfinder, or something so complex, you could mistake it for a full-on flight simulator complete with missile targeting system and a virtual horizon in the form of the new levelling gauge.
Sponsored: Minds Mastering Machines - Call for papers now open