WD investigating origins of fake drives in UK channel
Year on from issue and HDD players no nearer to culprit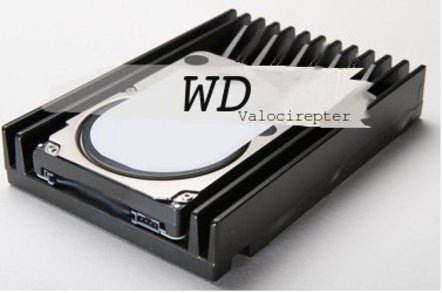 WD is no nearer to finding the origins of a batch of counterfeit internal hard drives a year after they found their way into the UK channel, despite the intervention of US authorities.
The 130 fake Velociraptor drives emerged last Summer when distie KMS Components bought the drives from Aria and sold them to a customer who identified performance issues when they were integrated into a PC.
"WD is aware of the situation that some faked drives were discovered in the English distribution channel," said a WD mouthpiece in a statement sent to Channel Reg.
"We are taking this very seriously and are currently carrying out an investigation," he added. "All parties involved have cooperated fully with WD's investigation of this matter".
KMS Components' sales director Steve Bland said the distie had bought the drives from Aria – a company he said would "never actively get involved in counterfeit product – "in good faith that they were brand new official product".
He said that when a customer reported performance issues with the drives they were recalled and replaced, and Aria and WD were notified of the situation.
"This is the first time in 18 years of business that we have seen counterfeit HDDs," said Bland, who revealed it shipped 400,000 drives last year".
Sources close to the situation claim the drives were originally produced in China but Aria Taheri, boss at Aria, insisted he had bought the drives from a US supplier, which he refused to name, adding the drives were "faulty not counterfeit".
"I can't give you the name of the supplier as it is confidential trade information and we have not established that these drives were counterfeit," he said.
"If they were counterfeit I would have expected proof from WD that they were counterfeit. Why has it taken a year for the investigation? Why weren't we told they were counterfeit?" asked Taheri.
The WD spokesman said that in this instance the drives were "easily determined to be fake due to inaccuracies on the drive labels".
It is understood that the Velociraptor brand name was incorrectly spelt.
"We have had occasional reports in various parts of the world of fake internal and external drives, which we can often verify through evaluation of the labels and/or packaging or through a teardown of the products. We don't believe this is a completely new problem," said the manufacturer.
"WD is making a concerted effort, with the help of law enforcement agencies, to protect consumers from WD hard drive counterfeit activity," said the manufacturer.
"The flooding in Thailand last Autumn was not a starting point, and we can't say for certain whether or not it has increased those illegal activities," it added.
The FBI said no charges had yet been levelled at any individuals and as such was unable to comment. ®
Sponsored: Minds Mastering Machines - Call for papers now open