John Lewis appears to punt Chromebook with Windows 7
Recognition Google's other OS isn't popular?
Careful, web designers: always check a gadget's specs before you tinker with images of the product. A salutary example of when they don't is provided by John Lewis.
The Middle Classes' favourite retailer is offering Samsung's £379 Chromebook - key feature: it runs Google's cloud-centric Chrome OS - seemingly with Windows 7, if the picture is anything to go by: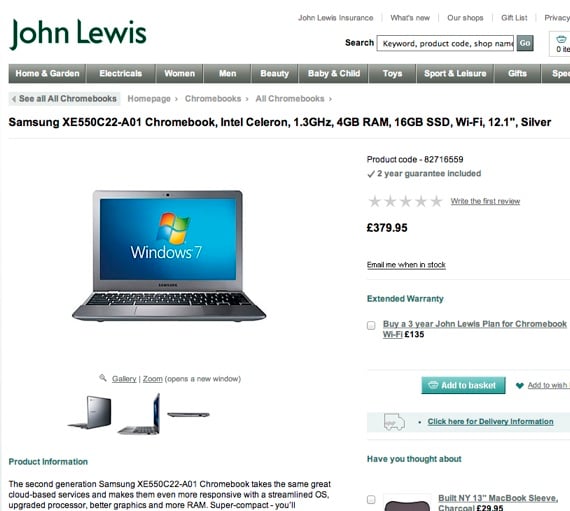 Had the page editor looked further down the page, he or she would have received all the info they need to tweak the pic correctly: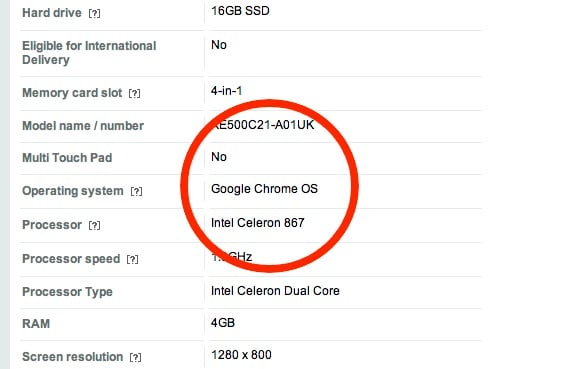 Ironically, clicking the page's Zoom option, to look at the image more closely, reveals a Chromebook with a ChromeOS logo on the screen. So someone was paying attention.
Still, the error could be beneficial. World+Dog appears to be showing little or no interest in the Chromebook category - perhaps this accident will help shift some units.
Then again, some folk might be aggrieved to find their shiny new 12.1in laptop won't run all their favourite Windows apps. Don't forget, that rude awakening - and the many tech support calls it prompted - is what did for Linux-based netbooks back in the last decade. ®
Thanks to Ivor for the tip
Sponsored: RAID: End of an era?