China relaxes .cn registration rules
Individuals allowed domains again, but registration will be no 'pi.cn.ic'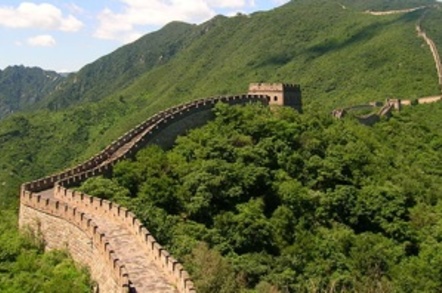 China's .cn top level domain (TLD) is set to reclaim its position as the world's most popular ccTLD after the government decided to relax registration rules, effectively allowing individuals to once again own a .cn suffix.
The TLD was the largest country code top level domain on the planet but was overtaken when the government announced, in December 2009, that it was changing the rules so that only those possessing a special business license to register.
The move even forced registrar GoDaddy to end its operations in the country.
That regime has now been unwound, a little, after the China Internet Network Information Centre (CNNIC) announced the following changes will take effect as of Tuesday:
It is revised to be as "any individual or organisation that can bear independently civil liabilities, has the right to apply for the domain registration under the implementing rules", ie, individuals are newly involved into the domain name applicant scope.
China currently has the seventh most popular ccTLD but will surely surge forward now that individuals are able to register again.
The original move to ban individuals was made ostensibly to crack down on cyber crime and pornography, but as with all such pronouncements from on high was also probably aimed at stifling freedom of expression online.
Given that such hardline censorship is still very much at the core of the Communist Party's approach to the internet, the rule change would seem to come at a strange time.
One reason could be a desire to foster further innovation and economic growth. To this end, CCNIC's assistant director Qi Lin told Xinhua the move was made to "drive the development of web sites" and will "boost the openness and uniqueness of the internet."
Ovum analyst Jane Wang warned that the change of registration rules should definitely not be taken as a sign the authorities are relaxing controls.
"On the contrary, in our view, it means that the Chinese government's online management experiences have accumulated," she told The Reg.
"They have now have confidence in cyber crime management, including the distribution of pornographic information, sale of contraband, conducting online fraud, and gambling."
Just yesterday, the authorities showed their continuing desire to crack down on 'cyber crime' by devoting a special police team in Shanghai to monitor web sites registered in the city. ®
Sponsored: Minds Mastering Machines - Call for papers now open