Ex-Nokia Siemens engineer admits eBaying nicked routers
Cash-strapped dad in court for Wi-Fi kit theft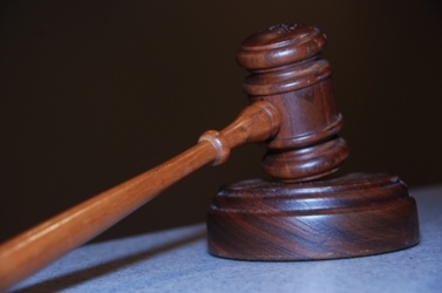 A hard-up ex-engineer at Nokia Siemens swiped wireless routers worth thousands of pounds from his employer to refurbish and flog on eBay.
Dewaldt Hermann, 33, appeared at Swindon Crown Court to admit he was behind a spate of thefts some months after he started work at the firm, Newbury Today reports.
Tessa Hingston, prosecuting, said Hermann had trousered £6,000 from peddling the stolen goods by the time the police raided his garage to find more stolen kit.
Hermann was snared when he left his PC logged into his eBay account after leaving Nokia Siemens' Kembrey Park office in Swindon, the court was told. A colleague using the machine found auction listings of equipment belonging to the firm.
The routers were estimated to have cost Nokia Siemens £28,000 when new, but had a scrap value less than a quarter of that tally. The units were stored in the firm's office after being returned by biz customers, which Hermann believed were due to be dumped, said David Maudner, defending.
He said Hermann, a married father of two teenage step-children, felt financial pressures after his wife was forced to take part-time work, and pointed to his client's clean criminal record.
After Hermann pleaded guilty to theft on 22 May, Judge Euan Ambrose told him "the items that you stole had a variety of different fates".
"Some were repaired, refurbished and sold on eBay. In fact, your work had effect and they were sold at a greater value than they would have been worth. Some you still had in your garage," he added.
Judge Ambrose said the total value of routers, which were taken in late 2010, was a little over £7,000.
He handed Hermann a one-year community order and told him to complete 300 hours of community service. Hermann, of Peregrine Road, Bishop's Green, was also ordered to cough up £725 in court costs. The branch of Nokia Siemens that he was worked for has since closed and the firm was not seeking compensation.
It was revealed during the case that, after leaving Nokia Siemens, Hermann landed a job in September 2011 as a field networks engineer at 2e2. But a spokesman confirmed to El Reg that he has been "suspended" due to the court case. 2e2 made no further comment, Nokia Siemens did not respond to calls and Hermann was unavailable to comment. ®
Sponsored: Minds Mastering Machines - Call for papers now open