Innergie Magic Cable Trio

Whether you want to charge your table up, sync it with a computer, or do both at the same time, you'll need a cable. Chances are you'll need more than one, depending on what connector your devices use: iPhone dock, mini USB or micro USB. This boy has all three, each sprouting from a clever all-in-one unit: just pull it to reveal the jack you want and rotate the others out of the way. There's a full-size USB 2.0 port at the other end.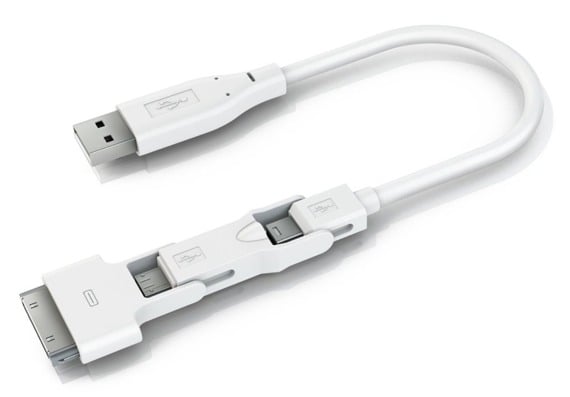 Reg Rating
85%
Price
£22
More Info
Innergie
Kensington PowerBolt Duo Car Charger

Whether you're a driver or a passenger, using a car's ciggie lighter socket is a handy way to top up your tablet effectively for free - the power comes from a dynamo when you're moving, after all. Kensington's PowerBolt Duo is a good choice not only because it has two USB ports - charge two gadgets simultaneously - but because one delivers the 2.1A many tablets require. The other port is only rated at 1A, but that's more than enough to keep your phone going. Comes with a USB cable.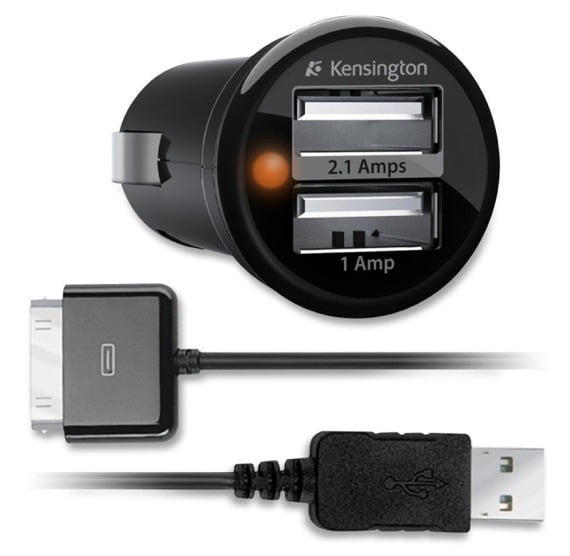 COMMENTS
Don't know how old your car is, but most people's cars have alternators not dynamos
Re: £110 for a wall mount?
@GitMeMyShootinIrons
Not if you use iNails and the accompanying app (sold seperately). Manufactured to DoD specs using aerospace grade Unobtanium, iNails are polymer coated to ensure minimal splintering as they pass through the screen. To apply these correctly you'll need...
5 pages?!
Did it really have to be split over 5 separate pages?
Does no-one know how to scroll down a webpage?
How come we manage that OK on the comments pages?
Re: no less functional than a laptop
Sure a tablet is the wrong tool for the job if you are churning out code, but its getting to the point where is not as silly as it sounds.
I work on a large business application, and I can log in via a VPN and view/compare/edit code, look at code package release status and issue tracking systems perfectly well via Safari my (3rd gen iPad). Most tools I use have Web interfaces or SSH access. External keyboards help when editing code, but not a big deal for quick patches.
I can fire up my iPad and be looking at the system status far faster than my HP ProBook (running Win 7) wakes from sleep and logs in.
Only remaining downsides at the moment is no native SQLDeveloper style client (though I haven't looked for one to be honest) and not being able to use external screens effectively. At the end of the day, the only major differences between my laptop and iPad for development are the peripherals (i.e. screens) and OS. Peripherals are getting less important, and I develop across multiple OS"s anyway using VM's so the underlying OS is pretty irreverent
Sometimes the best computer is the one that you have on you.
Okay not everyone is a twat then, fair point. There are some people who would like their iPads on the wall for various reasons, I think cooking and boats come under my small flat point though seeing as both tend to be small in the main.
I am not unimaginative either - I just think having a tablet computer on the wall looks shit. I imagined it and in my mind's eye it looked shit, sorry.