Ten... tablet survival accessories
Handy add-ons for your fondleslab
Scosche goBAT II portable charger

You're out and about, and your tablet's battery falls empty. Here's a handy emergency gadget that will sort you out. There are plenty of back-up batteries around, but Scosche's offering stands out by including not just the usual 1A USB port but also a second, 2.1A port specifically for a tablet, be it an iPad, a Galaxy Tab or whatever. Both ports can be used simultaneously. Inside sits a 5000mAh li-ion battery, and there's a handy level indicator to show how much juice is left.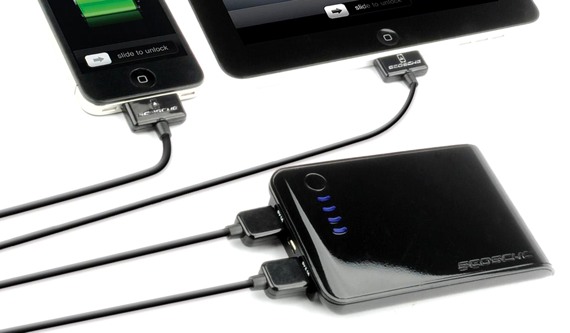 Reg Rating
75%
Price
£60
More Info
Scosche
Vogel's RingO wall-mount kit

Vogel specialises in kit for mounting TVs onto walls, and now it's got gadgetry to help you do the same with tablets. It RingO system incorporates small cylinders that are screwed to the wall wherever you want your tablet to go, and cases for the slates that clip securely to the mounts, ready for reading recipies in the kitchen - stick it onto a cupboard - or controlling your home's Sonos system. The case is easy to unhook too, when you want to take your tablet away with you. Vogel also makes a seat-back mount that the case clips to as well.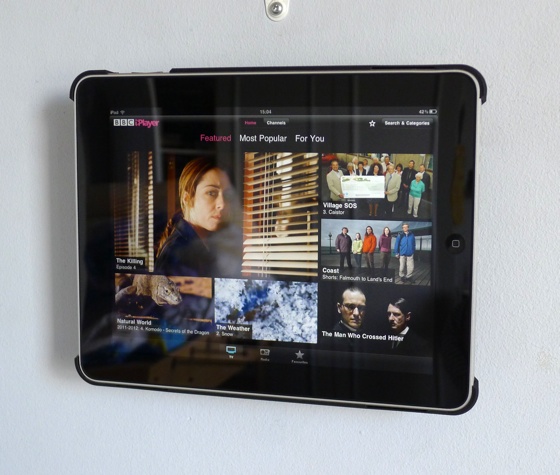 Reg Rating
85%
Price
£110 (all-in-one pack) £80 (iPad holder plus wall mount)
 £37 (wall mount) £60 (car mount) £58 (iPad holder)
More Info
Vogel's