NetApp's Cloud Czar predicts the death of VMAX
Tier 1 is old-school, says CTO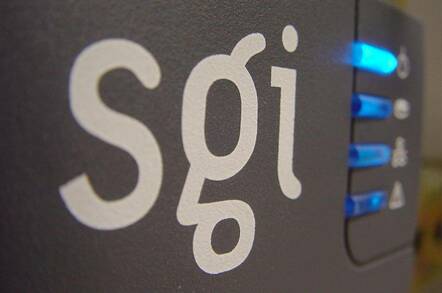 Blocks and Files NetApp's CTO of cloud is predicting the death of EMC's VMAX and other tier 1 storage arrays. What will kick them off the data centre stage? Flash arrays and storage-class memory, apparently.
Val Bercovici, NetApp's "Big Data and Cloud Czar", sees basically two storage tiers in the now not-so-distant future: flash for performance (IOPS) and SATA disk and tape for capacity (plus tape), with seamless integration between these two tiers. The performance tier could be for working set data running very close to the app on a server.
NetApp has a middle ground between the high-performance and bulk capacity camps and has developed a Virtual Storage Tier VST) architecture to fill that gap.
This virtual tier of storage extends to server hosts, and is data driven in 4KB increments, updated in real time and self-managing. It is optimised for performance and efficiency, has a unified SAN and NAS architecture and is dedupe-aware.
The disk drive array physical back-end features deduplication, compression, thin cloning and provisioning. In the array, Bercovici blogs, "NetApp has been able to drastically reduce the effective cost of NAND flash-accelerated storage via deduplicated and thinly-cloned FlashCache blocks."
He writes:
Application performance demands will continue to pull flash up the storage stack and into the server. Over time, even storage semantics themselves will give way to persistent (non-volatile) memory semantics enabling simpler and faster high performance, real-time applications. But Storage Class Memory [PDF] and NetApp's future as a memory vendor will have to wait for another blog.
Bercovici says that EMC may have bought Xtremio to bolster itself against "NetApp's highly anticipated Goldilocks Scale-Out Virtual Storage Tier."
Goldilocks is a pretty strange product name. Presumably it is a reference to the fussy nature of the young protagonist of the eponymous fairytale. High-performance storage flash would be too fast, high-capacity SATA Disk/tape storage too slow, but NetApp's VST solution would be "just right" for the data centre.
He foresees the death of EMC's VMAX, HDS's VSP and IBM's DS8000 arrays:
When the flash disruption is complete over the next few years (before the Storage Class Memory reverberation is expected) the once lucrative Tier 1 Frame Array market will be literally disintegrated. ESCON/FICON attached arrays will continue to leech off the relatively moribund mainframe market. Fault-tolerant data persistence functionality will move from Tier 1 Frame Arrays up the stack all the way to the application layer.

As we've already established, performance capability will move to the server/host layer, leaving data management, protection and efficiency to a shared storage architecture. A capacity-optimised layer will dominate here, leaving precious little room for archaic Tier 1 Frame Arrays.
Bercovici adds: "Being pulled apart from both the Performance and Capacity ends, the era of the all-encompassing Tier 1 Storage Frame Array is rapidly sunsetting."
And what's that rising in the east? Why NetApp of course: "Only comprehensive Unified and Extensible Storage architectures like NetApp's VST provide a future-ready framework for planning, building and running an infrastructure flexible enough to cost-effectively incorporate new storage media technical trends in a consistent, predictable and sustainable manner."
So, to sum up: NetApp is going to produce storage-class memory products or manage them, and it's going to introduce all-flash arrays that may be located very close to servers.
It needs to. The latest Gartner NAS/unified storage survey, "Market Share: Network-Attached Storage/Unified Storage Worldwide 2011", shows the firm losing substantial ground to EMC, which has seized the lead in that market with 42 per cent of the revenues and an 89.9 per cent year-on-year growth rate – compared to second place NetApp's 36 per cent and 18.6 per cent annual growth. NetApp is getting trashed in its very NAS heartland by EMC. ®
Sponsored: Learn how to transform your data into a strategic asset for your business by using the cloud to accelerate innovation with NetApp