Max Payne 3
Time to kill
Review With a tip of the hat to director John Woo and The Matrix, Remedy Entertainment's Max Payne wowed the gaming world in 2001 with its unique slow-mo shooting action. And since Max Payne 2 appeared in 2003, I've been holding my breath in anticipation of the third in the series.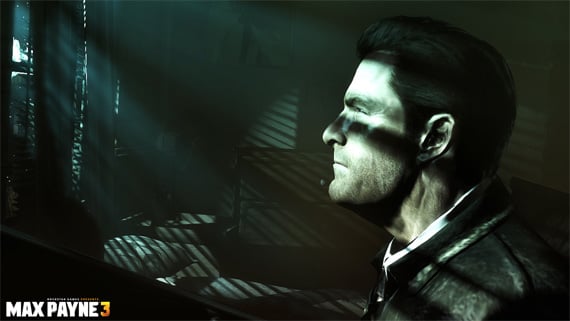 Squintessential character
Although with Rockstar taking development in-house and moving script-penning duties into the hands of Red Dead Redemption writer Dan Houser, Max Payne 3 had a lot to prove. Fortunately, Rockstar knows exactly how to deliver a great game and, true to form, has dispatched another exciting instalment here.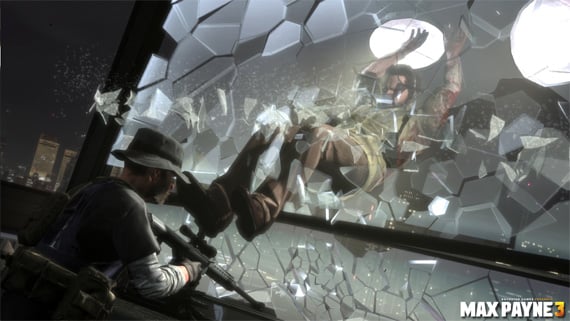 Smashing Paynes
Still gripped by the traumatic loss of his family many years ago, Max is now an even more washed up bitter alcoholic whose glass is always half empty – or in most cases completely so. In this instalment our anti-hero finds himself working as a bodyguard in São Paulo for rich business tycoon Rodrigo Branco.
When Branco's wife is kidnapped, he embarks on a long bloodbath campaign, split up with witty cynical monologues and inevitable plot twists that contribute to this game's scintillating pace.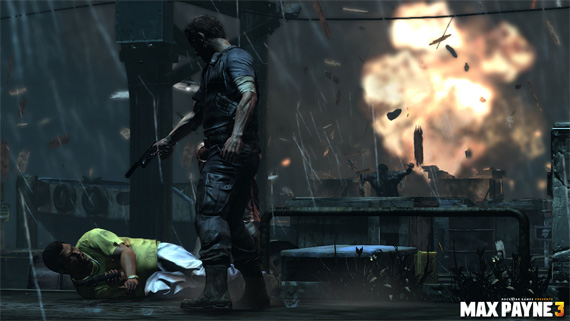 Several shots later he was on the floor
Although some moments do feel a tad cliché, the script brings with it purpose, highlighting the world's inequities and the morose mentalities of those at the top. But that was always Max Payne, who continues his bitterness against the world in spectacular fashion with humour dryer than a mouthful of Jacobs crackers.
Sponsored: Minds Mastering Machines - Call for papers now open