Dell's past glories might be working against it
To be like HP? Or not to be like HP? And what's with the silence on channel?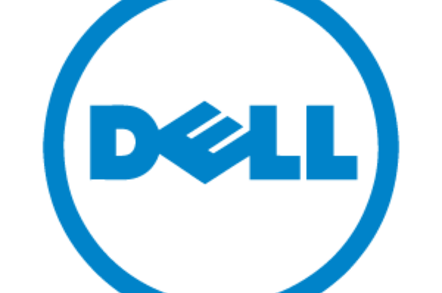 Dell's Q1 earnings call this saw the one-time bete noire of traditional IT suppliers undershoot expectations, and admit that it was walking away from business where it couldn't compete and where it was having trouble closing "transactional" business.
It also virtually bypassed the question of the channel.
The fact that it was walking away from business where it didn't feel it could compete will be a shocker to anyone who remembers how Dell once cut a swathe through the established PC order. This is the company that finessed its build-to-order/direct-to-customer model to the point where other companies were forced to ditch their own strict channel commitments, and in some cases ditch their entire PC businesses.
As Freeform Dynamics service director Andy Buss says, "It's coming to the stage where it's reaping the rewards [of its own innovation]. Now everyone's good at supply chain management."
So, what other choices does Dell have?
In one of the brighter spots of the firm's earnings announcement, Steve Felice, Dell's president and chief commercial officer said the company was having success with its service business and with its own efforts to sell "solutions" based around its storage, server, security and services offerings.
Felice highlighted the firm's ability to make varying amounts of headway in the large enterprise, SMB and public sectors, while confirming that "the consumer business was our biggest challenge in the quarter". Revenues in this segment were in fact down 15 per cent "as we limited our participation in the profit-challenged entry level systems".
"On the channel front, we expanded to over 103,000 channel partners in Q1," he continued. "These partners are becoming increasingly important as we provide a broader set of converged solutions on a global basis."
But if you were waiting for more detail on exactly where the partners would fit in, you'd have been disappointed. Partners didn't merit another substantive mention, whether in Dell's presentation, or in the subsequent Q&A.
Though Felice said: "And finally, we are confident that we are positioning ourselves well for profitable growth, and we believe the recent changes we've made in our global go-to-market processes and organisation model will position us better for execution in the coming quarters."
The question of solution sales did come up again, though this was from Dell's CFO Brian Gladden. Gladden had to clarify the situation for analysts who questioned why the firm was citing sales execution problems for its performance AND claiming strong solution sales.
"Yes. Actually, I'm very confident in this question in the - our ability to sell solutions because really, what I would say if we look back this past quarter, I think where we stumbled a little bit on execution was on transactional selling. The solutions selling was strong. We probably – I don't have an exact number but just looking at what happened during the quarter – the number of offers we had that included servers and storage and networking and services was up quite a bit.
"What I talk about, the coverage," he continued, "I think we over-indexed a little bit on where we put all the specialists. In other words, too many geographies, we had – we probably saturated the place and then left some places uncovered. Same thing with certain customer sets. So we're balancing that. We've added quite a bit of capability, and we just have refining to do as we roll that out. But the actual ability to sell solutions is improving as each quarter goes by."
However, when you slice and dice it, what Dell seems to be saying here is that its traditional sales model is creaking, yet it didn't have too much detail to deliver on what will replace it.
"What is struggling is Dell's internal sales force that's always been Dell's Achilles' heel," says Freeform's Buss.
If it's developing an ability to push solutions sales, argues Buss, that's as much a function of the teams it has inherited through its string of acquisitions.
The problem is those teams are likely to start butting into the more highly skilled channel players that Dell might want to recruit to augment the reach of its more sophisticated kit – or which it has already inherited, again through the acquisitions.
Meanwhile, Dell's own ability to sell into emerging markets and SMEs is hamstrung by its apparently schizophrenic attitude to the channel.
With a different history, it would be able to separate the concepts of sales and fulfillment, mixing direct touch account teams and fulfillment through the channel. However, its heritage tends to work against it here.
"Dell's never really got to the stage where it's easily able to separate its business," says Buss.
SME and consumer are precisely those areas where the channel can offer the breadth and close customer contact that firms need, particularly in less saturated geographies. It's almost a cliche that expertise on the ground is the key to cracking emerging markets.
"They're showing up some of their weaknesses by not being and to reach some of these markets," says Buss.
In a written statement, Kathy Schneider, executive director of Channel Marketing & Programs, told us: "Dell is committed to its partners and we continue to invest in the PartnerDirect program on an ongoing basis. We are always interested in working with new partners who want to be involved in PartnerDirect.
"We've had very positive feedback from partners involved in EqualLogic, and we are in the process of successfully integrating other acquisitions into the partner programme," she added.
From Buss's point of view, "It's still got a lot of work to do before it gets to the stage of an HP."
Then again, having seen HP's results this week, this may not be a bad thing after all. ®
Sponsored: Minds Mastering Machines - Call for papers now open