Aga cooks up phone-controlled 'iOven'
Stove jobs
Aga, oven maker by appointment to the rural chattering classes, has turned up the heat of technology on famously basic ranges to create the iTotal Control Oven, a stove equipped with a cellular modem to allow chefs to command their cooker remotely.
The iTotal Control Oven not only connects to the web, but its built-in Sim, from Orange, also means those who are without an internet connection can send the stove text messages instead.
Commands such as "baking oven on", or "all ovens off", will trigger the relevant actions.
Alternatively, those with smartphones and tablets can access an app and control it all with a friendly touchscreen interface. Cooks with a PC can access the oven through a web portal.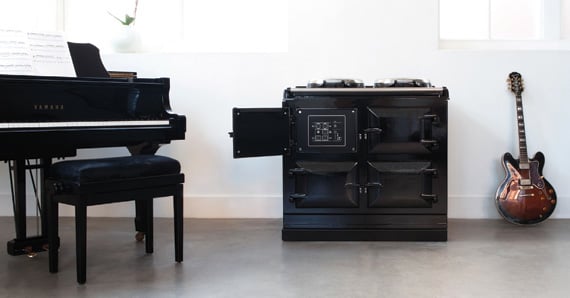 Cooking jam
Having the oven nicely heated when you arrive home from work comes at quite a price, though.
The Aga iTotal Control Oven bakes onto shelves from 1 June for an eye-watering ten grand.
But that's not all. Users will also have to pay an additional six quid a month to use the Sim card and have to sign up to a one-year contract initially. Blimey. ®
COMMENTS
Easily amused?
I actually chuckled at Stove Jobs
Re: As you say RURAL chattering classes
I'll amended:
"oven maker by appointment to the rural chattering classes"
"oven maker by appointment to Poncy Londoners that move to the country then complain about horses on the roads, the smell of cow shit and how they can't get their favourite provincial olives from the local corner shop"
There Fixed.
Re: Puzzled...
Always on, never used.
Okay, that's not entirely true, but an AGA really is the Leica of cookers - people who know what they're doing can do amazing things with them, but the majority of purchasers just want to give the impression of skill without the tedious business of acquiring it.
I imagine that the iPad integration is aimed at this latter, larger, demographic. The crossover would be large.
Confused
I always put ovens in the category of "Things you don't go outside when they're running"
Most people install their cooker in the kitchen.
Unsurprisingly, the iAga fanbois (fangurlz?) have decided to have it in the music room. That piano's going to be a delight to play on with a few months of cooking grease on the keys.