Obama orders gov app deluge
Developers cheer as every US government agency to release two mobile apps inside a year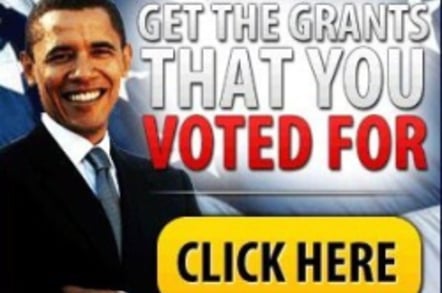 The US government has amplified its focus on getting the machinations of White House effectively digital with a strong push on mobile technology.
President Obama yesterday issued a directive for each federal agency to make at least two key government services available via mobile apps phones within the next 12 months.
The directive is part of the Obama administration's Digital Management Strategy setting 29 different goals and deadlines for agencies over the next year.
These include the creation of a FedRAMP for mobile efforts and a new innovation center run by the General Services Administration. The move frames US Federal Chief Information Officer Steven VanRoekel's progressive mandate to accelerate efforts to make large amounts of government data more accessible to the public.
In the next three months, agencies will create a cabal of chief executive talent, digital strategists, Web managers, data managers and geographic information officers to identify three-high priority legacy systems to move into the digital/mobile environment.
The move is being pitched as digital 'gold rush' for entrepreneurs to jump on the bandwagon and develop a range of new, secure government-centric services and mobile apps.
The mobile version FedRAMP will be led by the departments of Homeland Security and Defense and the National Institute of Standards of Technology. The three agencies will develop a mobile/digital security platform over the next 12 months.
"A government wide mobile and wireless security baseline will enable adoption of the 'do once, use many times' approach to mobile and wireless security assessment, authorization, and continuous monitoring," the directive says.
Additionally, the Federal Chief Information Officer's Council will work with NIST and the National Archives and Records Administration to develop privacy control guidelines for the digital environment.
"To establish a 'new default,' the policy will require that newly developed IT systems are architected for openness and expose high-value data and content as Web APIs at a discrete and digestible level of granularity with metadata tags," the strategy says.
A draft digital strategy was released in January as a combined mobile and .gov Website reform plan and garnered over 570 ideas and 2,000 comments.
Along with the strategy, President Obama issued a memo to agency heads requiring them to implement the plan within 12 months and within 90 days create a website to publicly report progress in meeting the requirements.
"We are going to make government data social. We are going to focus on the aspects on how do we take this data and drive interaction. Not just as a government as a communication platform, which is typically what we've done across our 450 million pages of websites in the footprint, but how do we drive that down to make this social so we not only communicate, but we have a two-way interaction," VanRoekel said. ®
Sponsored: Minds Mastering Machines - Call for papers now open