HP takes a big profit haircut, too
Blame printers, servers, and services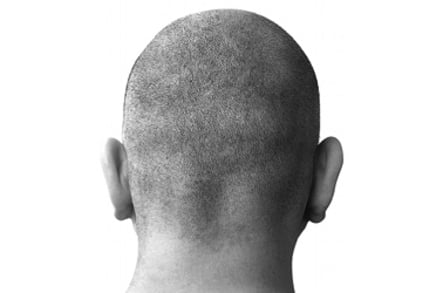 This is taking "industry standard" a little too far perhaps. Dell's revenues got a haircut and its profits swooned in its most recent quarter, and Hewlett-Packard followed suit in its second fiscal quarter with profits falling a lot faster than its revenues dropped. The difference, of course, is that HP is a considerably larger company and just laid off 27,000 workers.
In the quarter ended April 30, HP's overall sales fell 3 per cent to $30.69bn, and net income swooned 30.9 per cent to $1.59bn. Although the profits beat Wall Street's expectations, they are not sufficient as far as HP's top brass is concerned, and that is one of the reasons why Whitman was brought on board last September and has spent the past two quarters analyzing HP and figuring out how to rejigger it to make better products that cost less to create and therefore generate more profits.
The most jarring statistic in HP's financials for the quarter is the fact that its Enterprise Servers, Storage, and Networking group had a 6 per cent drop, to $5.21bn, with operating income falling 23 per cent to $585m. While rival Dell saw revenues for servers and networking rise by 2 per cent, its margins swooned at about the same rate, which suggests that HP and Dell and very likely all the other x86 server providers are engaged in a little bit of a price war to try to sell machinery while Intel rolls out two waves of Xeon E5 processors in March and May.
Cathie Lesjak, HP's CFO, said on a call with Wall Street analysts that disk drive shortages were a big factor in its sales slump in its Industry Standard Servers unit, which peddles x86-based ProLiant rack, tower, and blade servers, and that the problem was cleared up now. ISS revenues fell 6 per cent to $3.19bn in the quarter. This disk drive shortage excuse is getting old with customers, but depending on HP's contracts with disk suppliers, it could nonetheless be true that HP could not get enough disks in fiscal Q2. The important thing, said Lesjak, is that the issue is now cleared up and should not affect sales going forward. And with HP beginning to ship some models in the ProLiant Gen8 lineup in April and ramping up others in May and June, the products are ready if the customers are. ISS apparently also had a record quarter in China.
Meg Whitman, HP's president and CEO, said on the call that the Gen8 launch "was outpacing" the Gen7 launch three years ago. Of course, that is not something to brag about, given that this was in the trough of the Great Recession. But Whitman expressed optimism about the future of servers. "With ISS, people say to me, 'Isn't that a commodity business?' It shouldn't be."
HP's Business Critical Systems unit, which peddles Itanium-based systems running HP-UX, OpenVMS, and NonStop, as well as what Lesjak called "mission critical x86" (which was news to El Reg and probably means the ProLiant DL980, but we are just guessing), had sales of $421m, down 23 per cent. If HP sold a fair amount of "mission critical x86" servers, then the collapse of the Itanium-based Integrity and Superdome 2 business is worse than we might otherwise be thinking.
HP's storage business within ESSN was up 1 per cent to $990m, with 3PAR array sales up more than double from a year ago and filling in declines in EVA storage arrays and tape. Sales of HP's various network switches added another $614m to the kitty in the quarter, up 2 per cent from the year ago period.
The company's nascent software business, which saw the acquisition of big data businesses Vertica and Autonomy during previous CEO Leo Apotheker's brief reign, rose by 22 per cent to $970m and operating income rose by only 8.9 per cent. Whitman said that the Autonomy unit did not hit its revenue targets and that chief strategy officer Bill Veghte would take over running Autonomy and that company co-founder Mike Lynch was leaving the company. Whitman said that it would take a few quarters for Autonomy to get back on a roll. HP's software license sales came to $320m (up 7 per cent), while software support accounted for $446m (up 17 per cent) and professional services came to $204m (up 72 per cent). Clearly HP is having more trouble pushing new software license sales, and like other software vendors, is seeing big-ticket items take longer to get approval.
The Apple effect
Merging the PC and printer businesses under Todd Bradley, as HP has done, does not mask the fact that competition in both businesses is intense, with profits declining on both fronts and consumers being particularly skittish about spending on notebooks and printers these days in particular. And, of course, the tablet, and mostly Apple's iPad, is taking a bite out of the PC biz, something that two years ago seemed inconceivable to many who thought of the iPad as a device that plugged into a PC, not a freestanding computing device sufficient for a lot of tasks. People with real incomes (meaning they don't have as much disposable income as your average IT vendor executive) are forgoing a PC upgrade to get a tablet.
In the second quarter, HP brought in $9.45bn in sales for its Personal Systems Group, which it still reports separately; that's four-tenths of a point growth, and a betting man might say HP was more aggressive in PCs and Dell as aggressive in servers during their latest quarters. Operating income for PSG was $524m, down only 1.7 per cent. All in all, that was not a bad number if the competition in notebooks – particularly in the emerging markets – is as bad as Dell made it out to be.
HP said that notebook sales fell by 3 per cent to $4.9bn in fiscal Q2 with units down 6 per cent, while sales of desktops were actually up by 5 per cent to $3.83bn, in lockstep with a 5 per cent shipment increase. HP's workstation business, which had been growing nicely, took a one-point hit to $537m, and other PC-related products generated another $188m in revenues, down 3 per cent. HP said that commercial PC sales across all types was up 3 percent, but consumer PC sales fell by 4 percent.
The Imaging and Printing Group, which is still the profit engine at HP, had $6.13bn in revenues, down 10 per cent, and operating margins stomaching a 28.9 per cent blow to $808m. Sales of printer supplies – the ink from which HP prints its profits – fell 12 per cent to $4.06bn, while sales of printers, scanners, and other gear to commercial entities was off 4 per cent to $1.48bn and sales of similar consumer devices was off 15 per cent to $593m. Bradley may be regretting that he did not get a converged PC-server business if HP doesn't figure out how to make cheaper and more profitable ink soon. The world may be going digital, as Whitman pointed out, but the world resents paying so much for ink and they treat it like the expensive resource that it is.
That leaves HP Services and HP Financial Services. The HP Services unit had sales of $8.83bn, down a point. Within this, infrastructure technology outsourcing sales were $3.67bn (down 3 per cent), technology services were $2.64bn (up a smidgen), and application and business services were $2.52bn (up a point). Operating profits for HP Services took a 27.3 per cent dive, to $997m, and this is one of the reasons why HP is expected to make its deepest layoffs in its services unit. HP Financial Services, which finances sales of all of HP's various hard and soft wares, did $968m of revenues in fiscal Q2, up 9.4 per cent, and its operating profits were $96m, up 15.7 per cent. So that unit is doing its job effectively.
Looking ahead, Lesjak said that HP would "remain cautious" in its guidance and added that on a non-GAAP basis that HP was raising its earnings expectations to between $4.05 and $4.10, up from the previous $4.00 that it was projecting because it won't be able to re-invest the savings from the layoffs and restructurings fast enough.
"While I would not say we have turned the corner, we are making progress," Whitman said ending the call. It will be a pretty long corner for HPers, extending out another two and a half years. ®
Sponsored: Minds Mastering Machines - Call for papers now open