Dell gets a frightful haircut in Q1
Tough competitive environment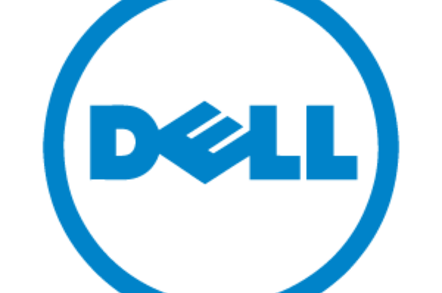 Slowing sales of notebook PCs, sluggish markets in Europe and Asia, and tepid buyers in the public sector all combined to shave Dell's revenues and give its net income a serious haircut in its first quarter of fiscal 2013.
In the quarter ended May 4, Dell had $14.4bn in sales, down 4 per cent and below even the low end of its guidance to Wall Street. Blame products, not services: hardware and software product sales collectively came to $11.4bn, down 5 per cent, in the quarter, while services revenues were just a hair under $3bn, up a point compared to the year ago period. Net income was down a much more stark 33 per cent to $635m.
In a conference call with analysts, Brian Gladden, Dell's CFO said that April was the culprit with the pipeline of sales not panning out as planned. Part of the problem is the shift to tablet computers, which has adversely affected sales of notebook PCs in general and at Dell in particular, with revenues down 10 per cent to $4.24bn in the quarter.
In some cases in emerging markets, Gladden says, Dell is actually walking away from notebook sales because the margins are too low. The high-end XPS consumer line grew by 30 per cent in the quarter, but is still too small of a business to offset the notebook decline. It no doubt helped buffer desktop PC sales which only slid 1 per cent to $3.27bn.
On the server front, Gladden says that with Intel having launched its Xeon E5 lineup, the company expects a gradual ramp as the fiscal year progresses, and CEO Michael Dell piped up on the call that the new PowerEdge 12G machines based on Xeon E5 processors accounted for a little more than 25 per cent of total server revenues as Dell exited the quarter.
"It's off to a strong start," said Dell, adding that the extra CPU oomph, memory capacity, and network bandwidth, as well as a shift to converged server-network-storage selling is helping Dell sell better.
In fact, Steve Felice, the new chief operating officer at Dell, said that this so-called solution selling "was strong" in the first quarter, and that if Dell had any weakness, it was in the usual transactional sales where customers just buy a new piece of hardware for a specific need.
All told, servers and networking gear accounted for just a little bit more than $2bn in revenues in the quarter, up 2 per cent year-on-year. Storage sales were down 8 per cent, to $444m, but rebranded EMC products only accounted for $21m of that (a little less than 5 per cent of total storage sales) and Dell has "burnt through" its deal with EMC and is ramping up its sales of Compellent and EqualLogic arrays based on Dell's acquired technology.
Dell's own storages sales were up 24 per cent in the quarter, including its PowerVault products as well. PowerConnect switches posted a 46 per cent revenue bump compared to the prior fiscal year's first quarter and higher-end Force 10 switches saw a 69 per cent jump sequentially. (Dell didn't own it this time last year.)
Revenues for servers and networking among SMB customers rose by 16 per cent, much stronger growth than across its large enterprise customers.
Indeed, across all product segments, sales to large enterprises fell by 3 per cent to $4.44bn and operating income fell by 22.1 per cent to $402m. SMB customers consumed $3.5bn of Dell products and services in the quarter, up 4 per cent by contrast; operating income was $389m, off 10.6 percent.
Dell's public sector business was helped by an improvement in spending by the US federal government, but educational and healthcare institutions help back and sales across the entire public sector fell by 4 per cent to $3.5bn. Operating margins in the public sector were off 23 per cent to $271m. Revenues from consumer products were off 3.8 per cent to just over $3bn, and operating income was a piddling $32m, down 81.2 per cent.
Dell clearly has a margin issue, and clearly there is a competitive environment out there in IT Land.
Trying to make itself look more like Big Blue and HP inpeddling "enterprise solutions and services", Gladden said these accounted for 31 per cent of revenues and 50 per cent of margins in the quarter. If you ignore the effects of the rapidly collapsing EMC disk business at Dell, it was up 5 per cent.
Being in the PC business is perhaps necessary to stay in the good graces of Intel and Advanced Micro Devices, but it sure can be hard on your bottom line. Unless, of course, you are Intel.
Dell's real problem is that most of the margins for what it sells end up going elsewhere. Sometimes Redmond, sometimes Santa Clara. Once in a while somewhere else. That is why it has been on a tear for the past two years to buy intellectual property that it controls and from which it can extract profits. ®
Sponsored: Minds Mastering Machines - Call for papers now open