Boffins track birds ... from Spaaaaaaaace
Endangered, not-so-angry, birds capture big data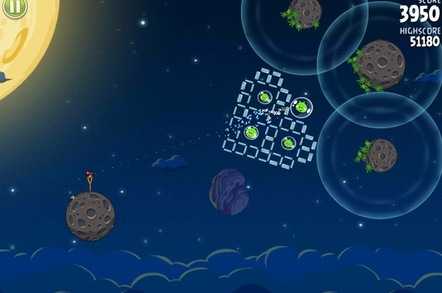 An elite group of black Carnaby's cockatoos has been fitted with satellite tracking devices in an Australian first bird data collection measure.
The six rehabilitated Carnaby's cockatoos were released at Perry Lakes in Perth, their natural habitat, and will be monitored to examine the dispersal and movement patterns of the six birds.
Black cockatoo numbers have fallen by half over the past 45 years with wild populations of Carnaby's now estimated at about 40,000. Threats to the cockatoo populations include injuries caused by vehicle strikes and shootings.
Environment Minister Bill Marmion said data gathered from the devices would be closely monitored using the tracking devices to collect previously unattainable demographic, health, movement, critical habitat and breeding data.
"This is the second successful release of rehabilitated cockatoos in Perth in the past two months and there are plans to release several more Carnaby's with satellite tracking devices in Yanchep National Park next week. The more we can learn about the distribution of this endangered species, the better informed we will be," he said.
Murdoch University PhD student and Perth Zoo veterinary resident Anna Le Souëf has been working on the tracking system trialing different types of radio and satellite transmitter attachments on captive black cockatoos.
"Challenges associated with tracking wild cockatoos include the risk of damage to the transmitters by the birds' powerful beaks, injury to birds caused by snagging of the transmitter attachments and obtaining transmitters within the very light weight range required to lessen the impact on flight," she said.
During trial phase the captive cockatoos wore their transmitters comfortably.
"A few of the cockatoos have shown a curious interest in the strange object on their backs and have had a bit of a nibble - as you can imagine, a cockatoo 'nibble' can result in considerable damage to a small transmitter unit," she said. ®
Sponsored: Minds Mastering Machines - Call for papers now open