UK mobile broadband carriers compared
Network vs network
O2

If you want PAYG data, O2 insists that you also cough up £20.42 for a dongle. After that it's £2.04 a 24 hours and 200MB, or a more reasonable £10.21 for 30 days and 1GB, or £15.32 for 2GB. Uniquely among the major telcos, O2 doesn't offer any sort of Sim-only deal or portable 3G router. O2 does offer something called "double data with every third top-up", though. I'd have loved to have been in the marketing meeting when that was thought up. The elephant in the room here is Giffgaff. Same network, cheaper prices, more generous data allowances, no contest.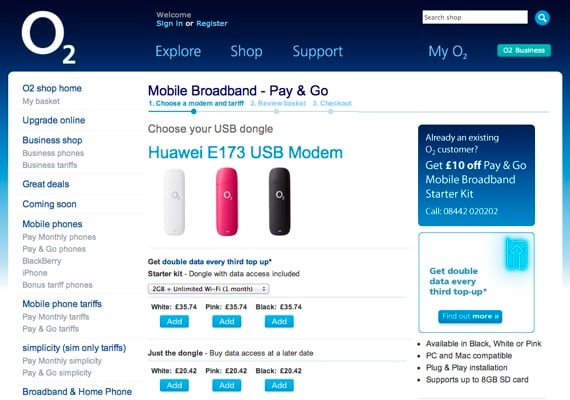 Verdict
Slow, and you can get more data for less elsewhere
Rating
60%
More Info
O2
Three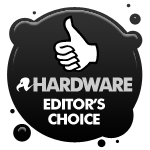 With a smaller subscriber base than the other major players, no virtual networks and no 2G customers clogging up the system, there's less strain on 3's network than on the others. This showed with the fastest average test speeds up and down the pipe at all three my test sites - though especially at my first test site, Starbucks in Manchester's Trafford Centre, making it on paper and in real life the obvious choice for anyone after a fast data deal. With Sim-only PAYG data plans starting from £10.49 a month with 1GB the price offering isn't too bad either. If you want a little extra, £20.49 gets you a Sim with 3GB to burn over three months, while £70.49 gets you 12GB that will last for a year.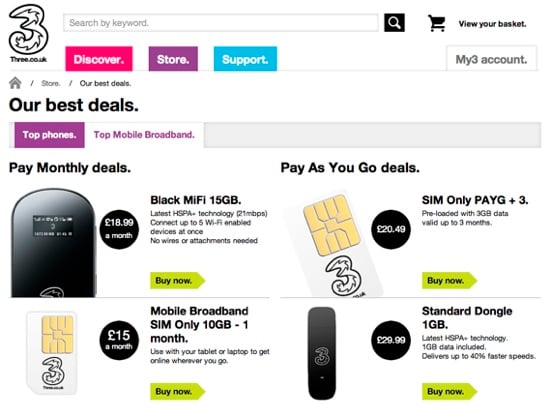 Verdict
Good speed and good value
Rating
90%
More Info
Three
Vodafone

If you want a PAYG data deal from Vodafone you also have to cough up for a USB modem costing £24.99 but you still only get 500MB of data thrown into the deal. OK, that 500 is good for 60 days but if you can make it last that long you probably don't need mobile broadband to begin with. From then on it's £5 for each additional 250MB lasting 30 days. To my mind that is a spectacularly poor offer and makes me wonder if Vodafone actually wants any PAYG data business. Maybe it doesn't. The various 30-day rolling contract plans Vodafone offers are slightly better value for money and the speeds are not bad but if you are after PAYG I'd suggest looking elsewhere.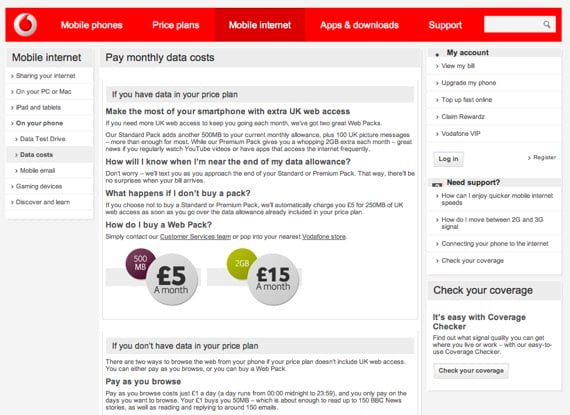 Verdict
Speeds not bad but data allowances are poor for the money
Rating
70%
More Info
Vodafone
Sponsored: Learn how to transform your data into a strategic asset for your business by using the cloud to accelerate innovation with NetApp