UK mobile broadband carriers compared
Network vs network
Networks compared
O2 will try to tempt you with talk of free Wi-Fi access from BT Openzones and its own, growing array of hotspots, but that should fool no one. There are plenty of free hotspots to use. There's no need to factor it into your mobile data payments.
The data offers from Vodafone are also difficult to get excited about. Actually, make that 'impossible to get excited about'. The costs are high, the data allowances miserly and to cap it all, as with O2, you can't have a Sim-only deal.
Network Performance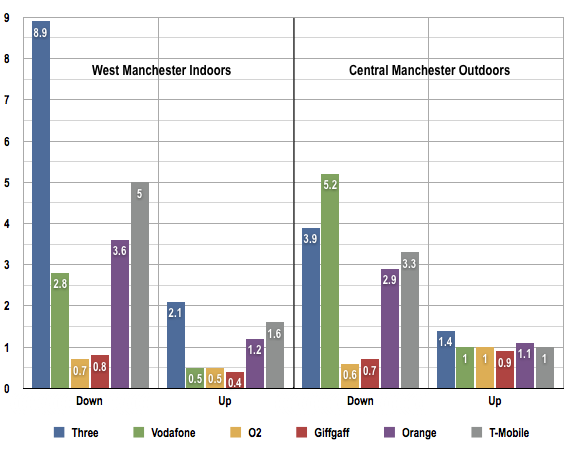 Speeds in Megabits per Second (MBps>
Longer bars are better
All tests are averages of five runs taken in quick succession
Everything Everywhere has a lot more to offer. Decent speeds on both T-Mobile and Orange, and its unlimited, if fair-use proscribed, data policy could work for you if you don't plan on downloading large attachments or streaming video.
If you want cheap and are not too bothered about outright speed, take a look at Giffgaff. Even if the speeds are a bit crummy, I always managed to get on-line and the pricing system is biblically straightforward and very good value.
But if it's speed you want, consider Three. Along with Giffgaff and T-Mobile, Three will happily do you a Sim-only deal. Ally this to the truly impressive speeds on offer and Three is by a country mile my primary recommendation for the regular or intensive user of mobile data.
Everything Everywhere: Orange & T-Mobile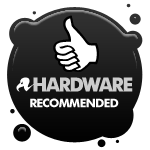 The PAYG data deal is now standard across Everything Everywhere, Orange having in effect co-opted T-Mobile's offer. For £2 a day or £7 a week or £15 a month you get unlimited internet access but only within the terms of the fair use policy. So if you pay by the day and exceed 250MB in a day or 500MB in a week you could find yourself being restricted when it comes to streaming video or downloading file attachments. If you buy by the week or month the fair use policy is more generous but 1GB fair use over 30 days looks poor when Giffgaff will give you three times the data for £2.50 less. On the plus side, T-Mobile's speeds have increased impressively, you can have a Sim-only deal and the PAYG web control panel is a great bit of design that lets you buy your daily, weekly or monthly access at the touch of a button and see what you have left both in terms of credit and time.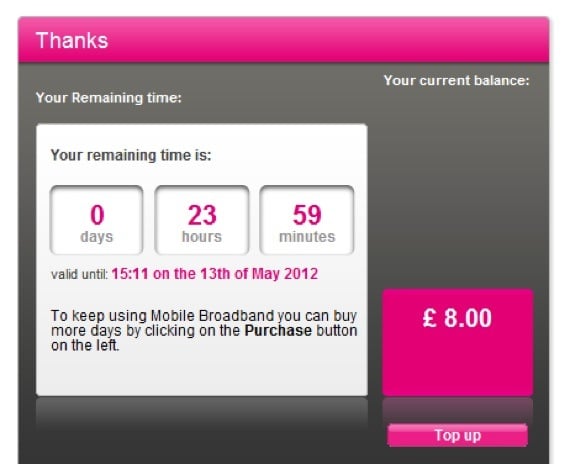 Verdict
Unlimited data meets fair use which could work for some
Rating
80%
More Info
T-Mobile
Giffgaff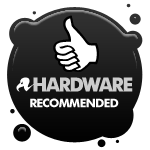 Everyone's favourite PAYG data wallah thanks to a simple and easy-to-follow price plan. Data users you can buy a one month 500MB "gigabag" for a fiver, 1GB for £7.50 of 3GB for £12.50. If you run out, Giffgaff will give you a 50MB buffer to keep you surfing until you next top up. The network in question here is O2, which may put some folk off as its reputation for speed isn't great. Sadly, it's a reputation my tests showed to be entirely deserved. But at least on Giffgaff I noticed no throttling compared to O2 proper. If you are not worried about outright speed, happen to need 3G data somewhere O2 can deliver a decent speed - Brigadoon? Dunharrow? Camelot? - or are stoney broke, then giffgaff is a good choice.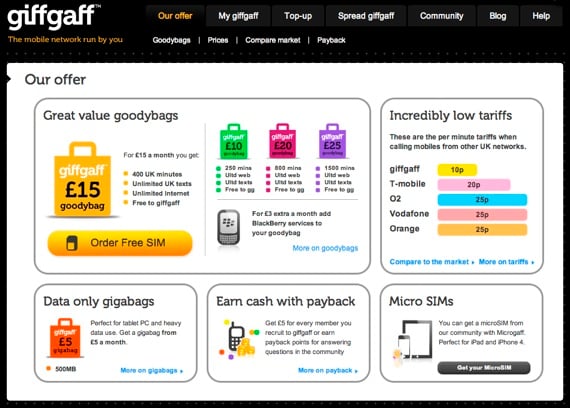 Verdict
Slow but cheap
Rating
75%
More Info
Giffgaff