HP pumps cash into EVA range capacity boost
May refresh time unaffected by 3PAR buy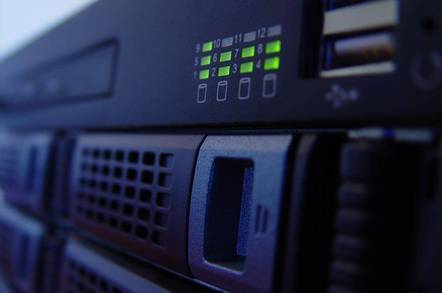 It's May and an time for HP to refresh its evergreen EVA storage line. HP said it would keep investing in the EVA when it bought 3PAR and has kept its promise, with two new models being announced, with larger drive support and better management SW.
Being "announced" means HP storage product marketing manager Matthew Morrissey has blogged about them, and said they will be available in June, but there has been no formal announcement. We can expect more details at the HP Discover event in Las Vegas in June.
HP does have a Fact Sheet (PDF) available though, and we summarise its contents below.
Range recap
There are more than 100,000 installed EVA 4x00, 6x00, P6x00 and 8x00 models installed. The mainstream EVA line starts with the P6300, which has up to 10 drive shelves and 120 2TB 3.5-inch (LFF) drives or 250 (SFF) 2.5-inch drives up to 1TB, in capacity, or 200 or 400GB solid state drives (SSDs).
The larger P6500 has either 20 LFF shelves and up to 240 3.5-inch drives or 18 SFF shelves with up to 450 drives. These drives are up to 2TB in capacity, with the SFF drives maxing out at 1TB. The P6300 can have 120TB of SFF drives or 2450TB of LFF drives. The P6500 can have 480TB of the 3.5-inch drives and 180TB of the 2.5-inch ones. Both have VAAI support.
The top-of-the-range 8400 has up to 324 3.5-inch drives with a 628TB maximum capacity. This older model supports 4Gbit/s Fibre Channel host interconnects whereas the newer P6300/P6500 models have 8 gig FC as well as 1 and 10Gbit/s Ethernet.
HP provides thin provisioning and dynamic LUN or RAID migration and storage tiering.
New range
The new range has the P6300 morphing into the P6350 and P6500 becoming the P6550. Both new boxes have twice the cache of their forebears as well as 3TB LFF drive support, sending maximum capacity up to 720TB for the P6550 and 360TB for the P6350 – not that any HP document we have seen quotes these numbers.
The addressable capacity has risen to 1.2PB. We know 4TB drives are coming and that would give us a maximum capacity of 240 x 4 = 960TB. We'd need 240 x 5TB drives to reach 1.2PB or an increase in 4TB drive count to 300, meaning a new shelf. There's obviously more life in the EVA yet.
Performance Advisor has been integrated into the EVA's Command View software, which now provides management and performance data through a single pane of glass for both the new and the older EVA models.
If HP keeps to its regular-as-clockwork EVA announcement schedule, then we can expect more new EVA models in May next year, although it's possible 4TB drive support may come before then, and there's a chance 16Gbit/s Fibre Channel may soon be supported too. ®
Sponsored: Minds Mastering Machines - Call for papers now open